Free Heart Valve Disease webinar from hearts4heart and Baker Institute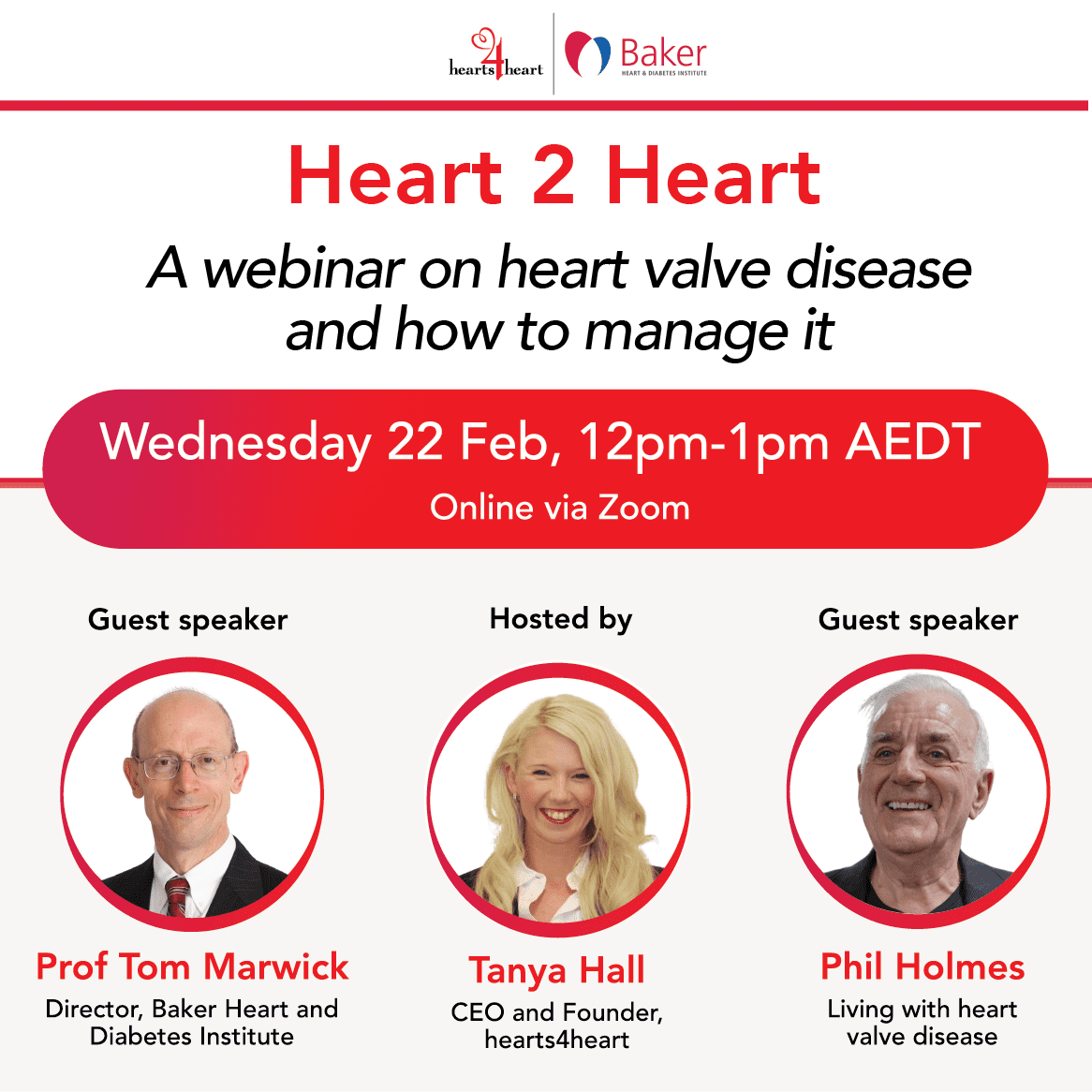 Heart valve disease is quickly becoming the next cardiac epidemic. If you're not familiar with this condition, take advantage of a free one-hour webinar being delivered by The Baker Institute and Hearts4heart  on Wednesday, 22 February.
Heart to Heart: a webinar on heart valve disease and how to manage it, coinciding with Heart Valve Disease Awareness Week (20–26 February 2023), will be hosted by Tanya Hall, CEO of Hearts4heart, with guest speakers Professor Tom Marwick, Director of Baker Heart and Diabetes Institute, and Phil Holmes, who has been living with heart valve disease since 2018.
Webinar content:
how heart valve disease occurs
common symptoms
who is at risk and how to prevent it
what it's like to live with heart valve disease
evidence-based management strategies for the best health outcomes
More details available via our events page