Alan Goble Distinguished Service Award Winners
Dr Goble was a practising cardiologist for over 40 years and is widely considered to be the pioneer of cardiac rehabilitation in Australia.
The Alan Goble DSA is the most prestigious award for cardiac rehabilitation clinicians in Australia. The aim of the Alan Goble DSA is to celebrate those individuals who have provided extraordinary service to cardiac rehabilitation at both a national and state level in Australia. They must have been a member of ACRA for a minimum of five years. Life membership of ACRA is given to the recipient of this award.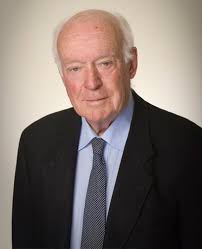 Helen McLean - Senior Healthcare Programs Officer (National Heart Foundation & ACRA WA)
Nomination bio coming soon
Dr Susie Cartledge - Nurse (ACRA VIC)
Susie joined ACRA in 2014 while completing her PhD. She involved ACRA members in her research and from this point she became an engaged and active member of the association joining the state committee in 2016, taking on the position of State Representative in 2017 and President in 2018.
Notable contributions to ACRA include:
Leading the research and expert advisory group which led to the development of the new standardised programme content for phase lI cardiac rehabilitation programmes. Publication and presentation of the research on behalf of ACRA and the Heart Foundation.
Regular participation on ASM Organising and Scientific committees. Co-convening the ACRA 2020 ASM and successfully pivoting the ASM from a face-to-face event to the very successful Inaugural online ASM in a matter of months. The subsequent publication of the challenges, issues and outcomes faced by the committee as an editorial in the European Journal of Cardiovascular Nursing.
Co-leading new state-based funding initiatives which has significantly increased reinvestment in the members via a range of grant opportunities and subsidised educational events.
Responding to member feedback during 2020/21 and establishing regular community of practice zoom meetings which enabled members to support each other and share the issues that were confronting their programs.
Establishing a focus group to investigate the impact of the pandemic on C/R programs - the result being a paper that has been presented at state, national and international conferences and published in the European Journal of Cardiovascular Nursing.
Demonstrating a strong commitment to providing quality education and networking opportunities to the ACRA members; and advocating that all state conferences and clinical practice days be live streamed, allowing regional and members from other states, to join in and benefit from these professional development events.
Establishment of a regular state Maichimp newsletter to improve ACRA's state communication and enhance the member's experience.
The recipient has been an active member on the ACRA EMC; has been a force behind the mentor program, worked on research projects that have promoted ACRA both nationally and internationally and is currently leading the Remotely-delivered Cardiac Rehabilitation group on the steering committee for the CSANZ & ACRA Position Statement on Telehealth.
Along with her dedication to improving cardiovascular health and access to rehabilitation programs, the recipients' skills in facilitating discussion between members, enabling opportunities for learning, being open to change and her ability to share and network has seen ACRA Victoria grow under her leadership.
Robert Zecchin - Nursing Unit Manager (ACRA NSW-ACT)
Nomination bio coming soon
Rosemary Higgins - Health Psychologist (Australian Centre for Heart Health)
Nomination bio coming soon
Cate Ferry - Manager Clinical Programs (National Heart Foundation & ACRA-NSW/ACT)
Cate has been many things to ACRA and ACRA NSW/ACT: The rock, The glue, The foundation stone. She has been an ACRA member for many years bringing her wealth of knowledge and experience to the table. She heads the Advocacy Committee at the ACRA EMC and she also is the long-standing National Heart Foundation representative on the ACRA Board. She has been involved in various initiatives that have promoted the application of evidence-based practice and clinical practice improvement methodologies to drive organisational change.
She has been part of many prestigious research projects and subsequent milestone publications related to cardiac rehabilitation including the ACRA Core Competencies (2014), NSW clinical service framework for chronic heart failure (2016), Discordant Uptake of Cardiac Rehabilitation in the CONCORDANCE Hospitals (2012), Prescription of secondary prevention medications, lifestyle advice, and referral to rehabilitation among acute coronary syndrome inpatients: Results from a large prospective audit in Australia and New Zealand (2014), Cardiac Depression Collaborative Australia: A Strategy to Improve Screening and Management of Depression (2010), and the Development of Quality Indicators for Cardiac Rehabilitation in Australia: A Modified Delphi Method and Pilot Test (2018) to name a few. She is representing the National Heart Foundation on the Improving Cardiac Rehabilitation Measurement In Australia Think Tank (2018).
As a person, she is hard working, focused and driven to provide the best for our cardiac rehabilitation participants, cardiac rehabilitation services and members, and the administration of a professional service to ACRA. In ACRA NSWACT she is a force to be reckoned with in her quest to deliver the best care for our patients and our state members. Cate heads our Professional Development Committee as well being on the NSW Agency for Clinical Innovation advocating for cardiac rehabilitation. Cate is the co-convenor of ACRA ASM 2019 and she is also someone I can reliably call upon 24/7.
Stephen Woodruffe - Exercise Physiologist (ACRA-Qld)
Steve has been a member of ACRA for more than 12 years and currently holds the position of Senior Exercise Physiologist at Ipswich Heart Health Service, Queensland Health and Secretary of the Australian Cardiovascular Health and Rehabilitation Association.
Steve has always embodied a dedication to serving others and advancing cardiac rehabilitation. From early in his career as an Accredited Exercise Physiologist, he has been devoted to empowering the most  disadvantaged patients to successfully manage their cardiovascular disease. Steve's strong sense of public service led him to join the Queensland Cardiovascular Health and Rehabilitation Association (QCRA) early in his working life. Always looking to help the cardiac rehabilitation association flourish, he took on a combined role of State President and State Representative when needed. In these roles, Steve was able to invigorate Queensland cardiac rehabilitation through helping to stage more regular professional development events and improved communication with local members.
Steve's talents for bringing people together and charting a common way forward were quickly recognised by the ACRA Executive. He was enthusiastically nominated for Vice President-President Elect soon after joining the Executive. As ACRA President, Steve launched many significant initiatives for the organisation. Looking to increase communication with members, he expanded the Executive to give more of a say to the states. In addition, he sought to increase professional development opportunities for members by assisting the states better share their activities nationally. Notably, Steve committed ACRA to the production of new best practice guidelines and coordinated the writing of the landmark Core Components in 2014.
Knowing 'leadership' is about serving others, Steve has worked tirelessly on many projects, often out of the spotlight, that have advanced cardiac rehabilitation immeasurably. His work on the International Council of Cardiovascular Prevention and Rehabilitation (ICCPR), has been instrumental at giving Australia a voice at an international level. Steve also represented ACRA at the AACVPR conference in 2015, winning an international scholarship to attend and being asked to deliver a presentation about the state of cardiac rehab in Australia.
Steve continues to advocate for ACRA and the future of cardiac rehabilitation at every level. He recently chaired the Queensland Cardiac Rehabilitation Improvement project, that has now opened new opportunities to collect data state-wide and highlight the important role cardiac rehab has in patient care. He is also  committed to sharing his knowledge and lectures at University of Queensland in Exercise Physiology and acts as a mentor and role model to numerous undergraduate and postgraduate students in this area.
Shelly McRae - Nurse (ACRA-WA)
Shelley was one of the founding members of WACRA and is currently the clinical engagement coordinator and Heart Foundation ambassador. Shelley has been a committed and passionate advocate for over 30 years to improving the cardiac patient care and advocating for greater cardiac rehabilitation services and support for individuals affected by Cardiovascular disease (CVD).
She has made a measurable impact through her work as the Cardiac Rehabilitation coordinator at SCGH – her pioneering work built this Cardiac Rehabilitation and Heart failure service into the world class facility it is today
Shelley, through her quiet determination and drive, has achieved excellence in cardiac rehabilitation and has
made significant, observable changes. Her volunteer activities for WACRA are very impressive when you consider Shelley has taken on the role of President, Treasurer, Secretary on the WACRA Executive management committee. Shelley has taken on the workload of the scientific lead for 3 ACRA ASM meetings held in Perth. It is achievements and effects of this kind and scale that deserve to be honoured by this prestigious award. Shelley has represented the association locally, at a state level, nationally & internationally by presenting at numerous cardiac conferences. Shelley lectures at several universities and has often presented papers on the benefits of cardiac rehabilitation and risk factor modification.
Shelley is a reflective learner and teacher who recognises the importance of teamwork and selflessness. Shelley is of outstanding character and her most admirable virtue is her humility. Shelley is happy for others to take the praise for the work she has done without hesitation or discourse. She has the ability to find strength in everyone.
Shelley regularly promotes the values of cardiac rehabilitation and thrives on innovation and the next challenge. She continues to push forward to accomplish further for cardiac rehabilitation in the area of research and development and patient information making her a great mentor and role model.
Sabine Drilling - Nurse (ACRA-SA)
Early in her career in cardiovascular nursing Sabine recognised the importance of providing supportive counselling to patients and support in their recovery from a heart condition. She was one of the first specialist cardiac rehabilitation nurses in South Australia, establishing one of the early cardiac rehabilitation programs at the Flinders Medical Centre. Sabine was also a founding member of the Australian Cardiovascular Rehabilitation Association attending the inaugural meeting with Alan Goble. She was a Conference Convenor for ACRA in the early 90s and has presented at the World Congress of Cardiology and CSANZ meetings. She is a great keeper of documents and still has her abstract on 'Discharge on Day 6 post MI – is it safe?' which she presented at CSANZ in 1993. This compared to the post MI mobilisation regime developed by the Heart Foundation in 1998 makes for an interesting read and reflection on how practice has changed!
Following the temporary abolishment of cardiac rehab nurses whilst she was on maternity leave Sabine joined the Heart Foundation in the newly established Health Information Service. Here Sabine was able to continue her passion of providing high quality education to patients and other health professionals, this time via the phone and then via email communication.
In her current role Sabine works in the Cardiovascular Health Project team in the SA Division of the Heart Foundation. She leads the training on secondary prevention of heart disease for the state. She provides in-service training for nurses in hospitals and student nurses in undergraduate and post-graduate programs. Sabine loves to keep up with technology and also provides training via videoconferencing and is just looking into a whiteboard animation type training clip. Sabine is a co-author of the 'My heart my life' e-learning training resource designed for nurses and other health professionals to increase their knowledge and therefore confidence to educate patients. Sabine's role also takes her into the Aboriginal Community, working with both health organisations and health workers. In recent years she has worked with the communities in the APY lands to improve their heart health, and continues to be a part of the 'Lighthouse Project' in SA. She provides annual cardiovascular training to Aboriginal Health Worker Cert 3 and 4 students through her relationship with the Aboriginal Health Council of SA. She is a much valued resource by them.
Sabine has been committed to improving the care of cardiac patients for over 30 years. She has been active in learning about new technology and techniques of treating and managing heart disease. Sabine has never wavered from her belief in the importance of cardiac rehabilitation and the key role it plays in the recovery of cardiac patients. She has always spoken encouragingly to others about their need to learn more about cardiac rehabilitation – trying to demystify it to the average health professional and patient.
She has been an active supporter of ACRA and its role in driving best practice across Australia. Sabine has a way of explaining cardiovascular disease like no one else. She uses analogies and terms that make understanding and therefore explaining the condition to others easy. This is why she is sought after for her training across hospitals, universities and the Aboriginal Health Sector. Sabine's legacy appears in many publications from the Heart Foundation.
Sabine is nearing the end of her professional working career, one where she has dedicated many years to supporting patients with or at risk of cardiovascular disease. She has spent the last years working to educate all nurses on the role they can play in providing education to their patients about CVD (Phase 1 CR) and ensuring they make a referral to a Phase 2 program. This is an essential first step for cardiac rehabilitation.
Radha Naidu - Nurse (ACRA-Qld)
Despite having retired in 2013, Radha continues to be actively involved in the secondary prevention of cardiovascular disease. She has always had a real passion for the field and was instrumental in the evolution of cardiac rehabilitation, both at the Royal Brisbane and Women's Hospital and across the state of Queensland, long before it was recognised as integral to patient care by Queensland Health.
To begin with she had no funding, little support from her peers and the medical staff, but because of her passion to deliver high quality care she persisted though thick and thin. She constantly sought to increase her knowledge and understanding. She read widely and attended conferences at her own expense so she could glean as much information as possible to ensure she was up to date. She is known for her persistence and determination to improve and promote cardiac rehabilitation. She has been instrumental in networking and promoting cardiac rehabilitation through Queensland and Nationally.
An early advocate for data collection, benchmarking, research and promotion of best practice, Radha has been an active proponent of embedding cardiac rehabilitation as standard practice in cardiology. She remains highly respected and regarded by medical, nursing and allied health colleagues, often referred to as the "godmother' of cardiac rehab in Queensland. Her involvement in the secondary prevention of CVD continues via her voluntary role with the Heart of Australia Service today.
It is estimated that Radha has been a member of ACRA for over 20 years and possibly closer to 25 years. Her colleagues believe she has attended 23 out of the 25 ACRA conferences held. She promotes membership of ACRA to all clinicians working in the field as vitally important for their ongoing professional development and the networking opportunities it provides.
Jane Kerr - Nurse (ACRA-NSW/ACT)
Jane is an exceptional member of ACRA, having contributed in many ways over her years of service. She has served on local, state and national committees and is highly respected for her knowledge and dedication.
Jane has constantly championed the need to bridge the gap re equity of access to CR and cardiovascular care for aboriginal people and those who live in rural areas, resulting in significant achievements and improvements in her local area for these patient groups.
Jane has mentored and supported many clinicians in cardiac rehabilitation and is a strong advocate and voice for rural CR clinicians across NSW. Jane is a highly committed individual, with strong professional values and a superior knowledge of CR and the systems which affect the services we deliver. She is continuously striving for the best possible standards for herself and others. Jane is an advocate for the profession and not afraid to stand up for her beliefs and values if she sees they benefit the patient and/or
their community.
Jane is past president of CRA, and has championed the role of cardiac rehabilitation in Australia. She is a strong advocate for evidence based service development with the patient at the centre. Jane is a very positive role model. She has mentored junior clinicians and fostered a warm and welcoming environment in CRA. She is highly regarded for her work in promoting CR across NSW and nationally. Jane works tirelessly to encourage new members to become part of ACRA, and supports and encourages them to be active participants within the organisation. Several members of the current CRA NSW ACT board are there through Jane encouraging them to get involved with ACRA.
Her exceptional commitment to the development and promotion of cardiac rehabilitation makes her  an outstanding candidate for the Alan Goble Distinguished Service Award.
Sandra McKellar - Nurse (ACRA-Qld)
Sandy has been a member of ACRA for nearly 20 years. She has represented the association locally, at a state level, nationally & internationally. During this time she has been President, Vice President, treasurer, secretary, web manger, executive officer, world council rep & world council secretary & conference convenor several times. She has chaired and been a member of several working parties around minimum data sets for cardiac rehabilitation. She has lectured at several universities and presented papers on acute coronary  syndrome, lipid lowering compliance & dietary habits (to name a few) over this time.
Aside from the obvious I know that she would believe her greatest achievement is her role of patient advocate & patient champion. She is a gentle encourager (& sometimes not so gentle). I know many of you  have been encouraged by her and risen to take on challenges that you did not know possible. She has the ability to find strength in everyone. Whether you are her patient or her colleague she will work with you help you to find what you are good at and encourage you to grow.
She regularly promotes the values of cardiac rehab and thrives on innovation & the next challenge. She still talks about what she would like to accomplish further for cardiac rehabilitation in the area of research and development, patient information, expanding rehabilitation services in Qld, nationally and internationally in developing countries.
Her patients know her and love her. Her staff hold her in high regard. She is known locally & nationally for what she has achieved for cardiac rehabilitation. I have worked with Sandy for 17 years, and it has been a privilege and a pleasure to work with someone who challenges you daily to be the best you can be. She asks this of those she works with and those she works for. Her drive, passion & enthusiasm for cardiac rehabilitation, her colleagues and all those she comes into contact with create a very hard act to follow. An extremely worthy recipient for the Alan Goble Distinguished Service Award.
Craig Cheetham - Exercise Physiologist (ACRA-WA)
Craig Cheetham has given a great deal to cardiac rehabilitation both at state and national level, serving on the respective management committees for more than a decade. He has been an ongoing mentor to a wide range of individuals across a broad range of health professions, providing support and education to a vast and varied audience across the community, often in his own time and without remuneration. A principal goal for him is to spread the word and a passion regarding the importance of cardiac rehabilitation and secondary prevention, exhibiting an extensive knowledge and inspiring commitment.
As an experienced independent practitioner Craig demonstrates an ability to provide wise counsel and to see all sides of the situation, often playing the "devils' advocate" role in robust debate around the EMC table. He has always rigorously promoted the benefits of membership of this Association. Craig has been and still is the 'go to' person – his knowledge of and experience in cardiac rehabilitation is vast, and willingly shared with like-minded professionals. He is an encourager for health professionals and clients alike. His commitment for over a decade in promoting cardiac rehabilitation and secondary prevention locally and nationally is well known.
We nominated Craig, a "quiet achiever", for this award because of the above and his natural leadership and passionate advocacy for cardiac rehabilitation for all.
Stephen Bunker - Nurse (ACRA-VIC)
Sue Sanderson - Nurse (ACRA-TAS)
Sue is an outstanding person with passion, dedication and enthusiasm to ensuring accessibility of Cardiac Rehabilitation, whether as a Mentor for all of our cardiac rehabilitation and allied health practitioners, or supporting viability and continuation of cardiac rehab services within our state, in sometimes challenging political and social circumstances. She has a wicked sense of humor and no nonsense sense of fun which keeps all our cardiac rehab clients and their carers well prepared but gives them a strong sense of their ability to cope, forging many fond, strong memories for them.
She is an inaugural member of the Tasmanian Association of Cardiovascular Health and Rehabilitation (TACR) and has held positions of President, State Representative, Secretary and often on more than one occasion. In fact we may well ask "has she ever been a regular committee member?" She has kept the TACR heart beating and provided effective resuscitation when needed. She pioneered setting up Cardiac Rehabilitation Services at Royal Hobart Hospital when the Cardiothoracic Unit was commissioned in 1991. She not only liaised with the principle team of health professionals but also sought out members in the community who were interested in providing support for surgical patients, which became the group Heartbeat.
Her role as Cardiac Rehab Nurse commenced in 1991 with the commissioning of our cardiothoracic unit, which included piloting pre assessment clinic specifically for cardiothoracic patients, also establishing Heartbeat community support group, and commencing phase 1 and 2 cardiac rehab. During this time she has participated in research on 'Depression and the Carer', which she presented at the ACRA Conference in Melbourne 2006. She is now Clinical Nurse Manager Cardiothoracic Unit and Coordinator of Cardiac Rehabilitation.
She has been innovative in reviewing cardiac rehab services incorporating self management concepts and to meet the changing needs of this group. She has been extensively committed as a member and is highly valued within the professional organisation of Australian Cardiovascular Health and Rehabilitation Association (ACRA). She has actively contributed to the development of the ACRA, as demonstrated through her participation on the executive committee in various roles including President 2003-2005 and as Tasmanian State Representative. She is presently a strong advocate within the Executive Management Committee, particularly in her role as Secretary and her work with the development of the Aussie Heart Guide. Her leadership in cardiac rehab took her to the World Conference of Cardiac Rehabilitation in Dublin.
Her contribution to TACRA has been paramount to Cardiac Rehab Services continuing within the state, particularly in lobbying the State Minister of Health to ensure service provision at Launceston General Hospital. She continues to be very proactive; she has held executive positions within our small membership which has given our local association stability and fluency with keeping abreast of national agenda. Most recently, her contribution between state and national affiliation has been supporting the project officer for the Aussie Heart Guide to be piloted in Tasmania, which has involved securing funding, ACRA approval, and coordinating Bob Lewin's training of our local member's. She is also acknowledged for her ability and contribution toward organising two ACRA Conferences in Hobart, 1997 and 2007.
She has achieved and contributed at all levels professionally, even during times of exceptional health related challenges that made us all admire her temerity and strength of character. She is an inspiration.
Suzie Hooper - Nurse (ACRA-VIC)
Dr David Hare - Cardiologist (ACRA-VIC)
Helen McBurney - Physiotherapist (ACRA-VIC)
Pam Cohen - Social Worker (ACRA-NSW/ACT)
Tom Briffa - Exercise Physiologist (ACRA-WA)
Kerry Inder - Nurse (ACRA-NSW/ACT)
Marian Worcester - Director (Heart Research Centre)
Russell Lee - Nurse (ACRA-NSW/ACT)
Dr Alan Goble - Cardiologist (Heart Research Centre)