Heart Foundation Cardiac Rehabilitation Services Online Map
We are pleased to support the national cardiac rehabilitation services online map on the Heart Foundation website
This is a joint initiative between the Heart Foundation and the Australian Cardiovascular Health and Rehabilitation Association (ACRA).
The directory lists all the cardiac rehabilitation services across the country and is a great tool for health professionals and patients to locate their closest CR service. It provides details so patients and health professionals can contact their nearest CR service and gain information on the programs provided.
Although there are well established cardiac rehabilitation services throughout Australia, participation rates for cardiac rehabilitation are as low as 10-30%. We hope that by including all cardiac rehabilitation services nation wide in the one spot, we will work towards raising awareness of existing services and promote services available. Please feel free to share this directory to all relevant stakeholders.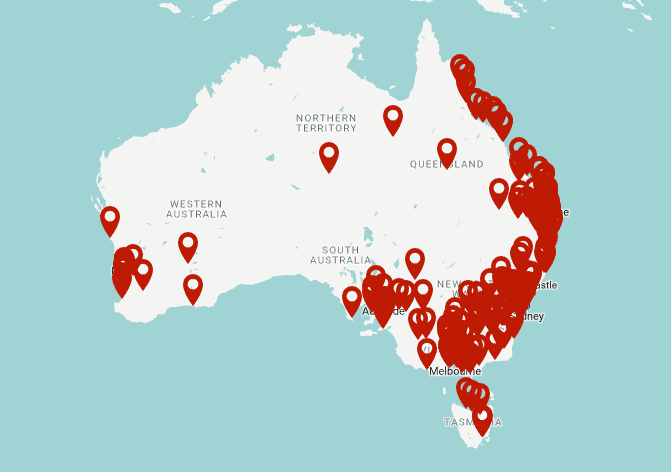 Register or Update your service details
We encourage all cardiac rehabilitation programs to register their service on the Heart Foundation Cardiac Services Directory. To do this please visit the online map and click the Register Your Service button.
Please ensure you keep your directory listing up to date with any changes to contact details or service operations. To do this use please the unique URL emailed to you. Any issues please email servicesdirectory@heartfoundation.org.au