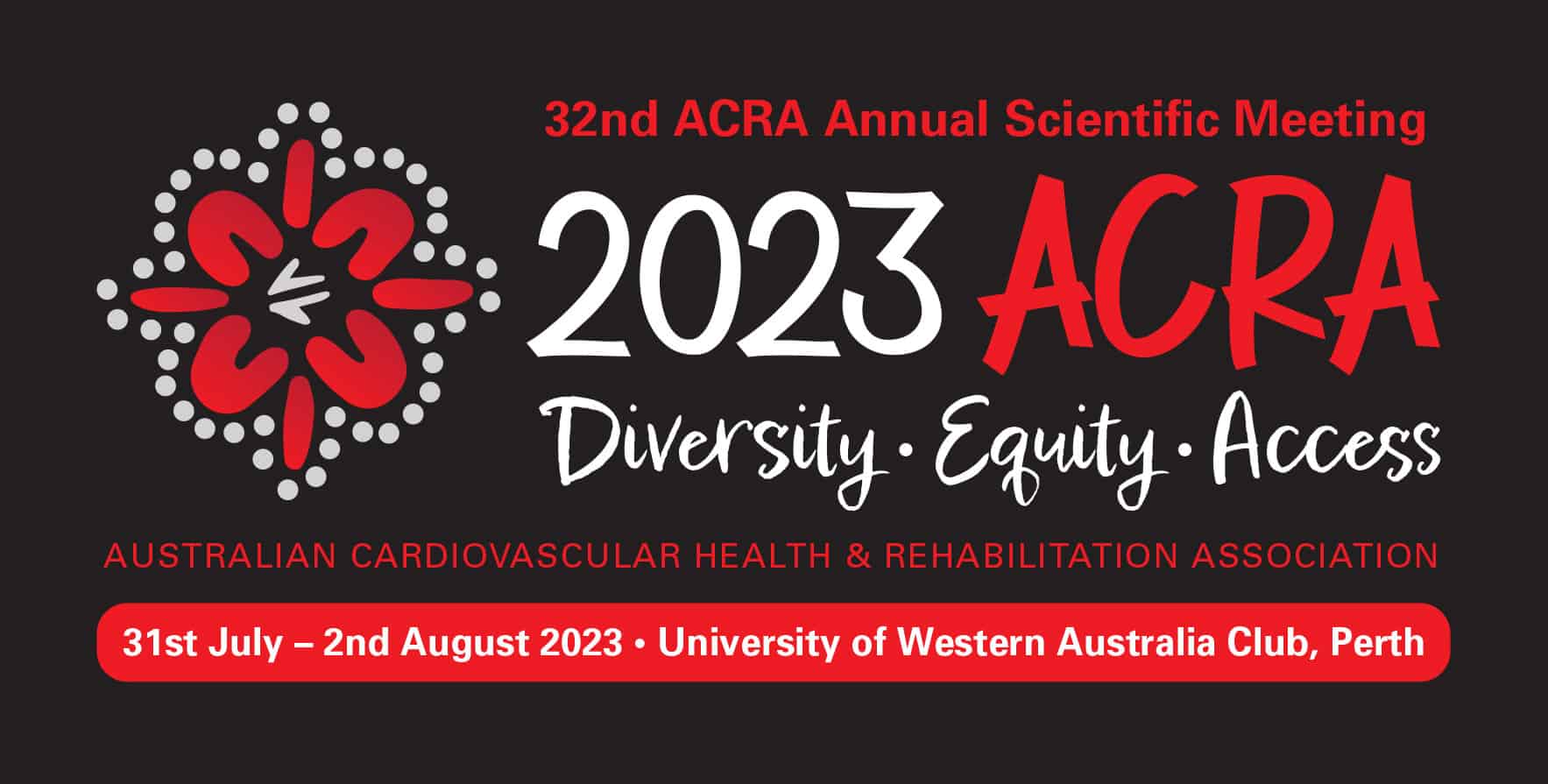 Call for abstracts now closed
The ACRA 2023 Annual Scientific Meeting will be held on 31st July to 2nd August at the University of Western Australia Club in Perth. Our theme is Diversity, Equity, Access, with the program focussing on delivery of high quality cardiovascular care to all.  We encourage you to submit an abstract and take the opportunity to showcase your work to all!
Why submit to ACRA?
Our ASM is an exceptional opportunity to showcase your work to passionate national and international cardiac professionals
Sharing your issues, innovations, and research will help your colleagues and industry to offer better cardiovascular care to patients
All abstracts will undergo a blind peer-review process by the Scientific Committee
Selected abstracts will be published in the conference proceedings and available online to all ACRA members
There are many prestigious prizes to be won

Best Research Presentation
Best Clinical Presentation
Best Clinical Excellence Presentation
Best Moderated Poster
People's Choice Award (presentation)
Submission Categories
Research Abstract
Clinical Practice Abstract
Clinical Excellence Showcase: As debuted in 2018, these presentations are short (5 minutes + 2 minutes for questions, sharp, informative, informal, and above all: FUN!
Are you an ACRA member?
ACRA members benefit from:
Discounted registration fees to ACRA 2023
Access to online cardiovascular resources and newsletters
Mentoring with internationally renowned leaders in cardiovascular care and research
Submission deadline is Monday 27th March, 2023.
Please read the submission instructions carefully before submitting your work via the online platform. A webinar is also available to assist in helping you write-up and submit your work.
Click here for more information about submission categories, presentation formats and the review process