The University Club of Western Australia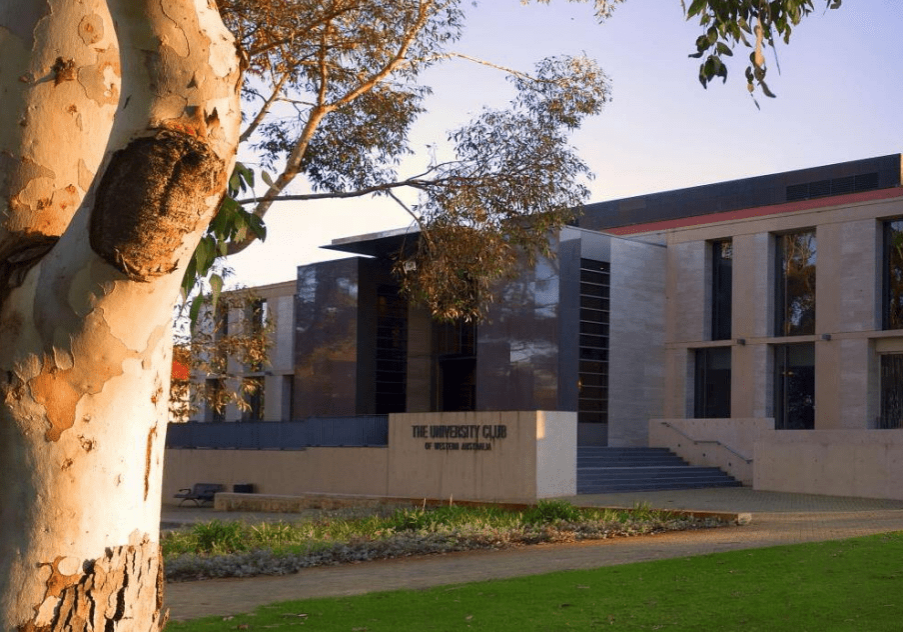 Located on one of Australia's most beautiful University campuses, minutes from Perth's CBD, The University Club of Western Australia has been custom designed to provide a versatile, first-class event venue.  Since opening in 2005, The University Club's blend of award-winning cuisine and impeccable service have earned it a reputation as one of Perth's premier conference and event destinations, including walks to the University's iconic Winthrop Hall, Octagon Theatre, Sunken Garden and Tropical Grove offer a unique option for truly memorable events.
Wonil Hotel- UWA Accor hotel
Wonil Hotel, Perth - Handwritten Collection - ALL (accor.com)
Brand new hotel accommodation with 4-star rooms, opened February 2023. Situated directly opposite the University Club of WA, on the banks of the Swan River.
Discounted online bookings now available with promo codes. Twin king beds available on request. On-site restaurant for coffee and breakfast options.
Standard king rooms $220/night for 1-2 people
Standard king balcony rooms $240/night for 1-2 people
Standard king access rooms $278/night for 1-2 people
Premier king river view with balcony $377/night for 1-2 people
Bookings: Online with promo codes: Client code SCP4213195 Access Code AU331AU832
Business travel : book hotels online with Accor
Quest Mounts Bay Road
Perth Serviced Apartments | Accommodation | Quest Perth Mounts Bay Road Apartment Hotel (questapartments.com.au)
Well-appointed 4-star executive studio apartments with kitchenettes. Situated on Mounts Bay Road, 6-minute bus trip (995 route) away, with bus stop 200m away or 40 min (4km) walk along Swan River. Direct access to Kings Park and Perth City. On-site café for coffee and breakfast options.
Executive studio apartments have been reserved for ACRA ASM and are only available by emailing (no online bookings).
$199/ night for 1-2 people, King twin beds available on request.
Bookings:  Email Waisea fom.mountsbayroad@questapartments.com.au and mention ACRA.
Other accommodation options
There are a multitude of accommodation options available in Perth. Please use your favourite booking site to find an option that suits you best.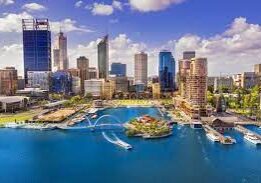 Explore Perth and experience unforgettable destinations and activities. From charming historical townships, adventure playgrounds, culinary adventures, trails and turquoise bays and eclectic, unique offerings, there is something for everyone to enjoy in Perth for ACRA 2023 and a pre or post conference break.
Winters are relatively cool and wet with temperatures ranging from 8 - 19°C. There are occasional storms, characterised by downpours of rain and thunderstorms. During spring, days are warm and sunny with average temperatures ranging from 11.7 - 23°C.
Perth Airport is an international, domestic and general aviation airport serving Perth, the capital city of Western Australia. It is the fourth busiest airport in Australia measured by passenger movements and falls within the boundaries of the City of Belmont, City of Kalamunda and the City of Swan. https://www.perthairport.com.au/
With brand new access roads and nearby free-flowing interchanges, your journey to and from Perth Airport is now easier. Whether driving yourself, catching a taxi, jumping on public transport or transferring between terminals, you'll find details here to help you plan ahead. https://www.perthairport.com.au/to-and-from-the-airport
The Airport Line, delivered by METRONET, is Transperth's newest train line, operating from Claremont to High Wycombe via Perth Station. It provides a fast connection to Perth Airport as well as easy bus and train connection in the CBD.
Trains are operating every 12 minutes in peak, every 15 minutes during the day and every 30 minutes at night.
Download a copy of the Airport Line Timetable.