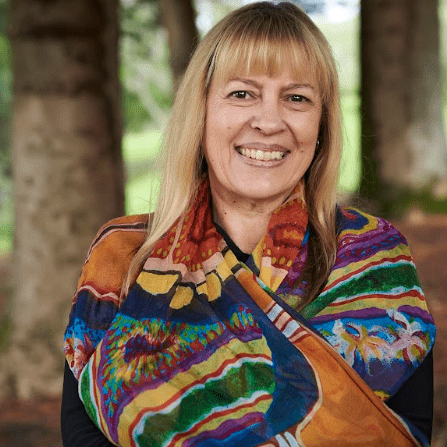 NATIONAL SPEAKER
Professor Helen Milroy
Stan Perron Professor of Child and Adolescent Psychiatry
Perth Children's Hospital and
The University of Western Australia
Helen Milroy is a descendant of the Palyku people of the Pilbara region of Western Australia but was born and educated in Perth. She is Australia's first Indigenous doctor and child psychiatrist. Currently Helen is the Stan Perron Professor of Child and Adolescent Psychiatry at the Perth Children's Hospital and University of Western Australia and Honorary Research at the Telethon Kids Institute. Helen is the Chair of the Gayaa Dhuwi Proud Spirit Australia organisation and a board member of Beyond Blue. Helen has been on state and national mental health and research advisory committees and boards with a particular focus on Indigenous mental health as well as the wellbeing of children. From 2013-2017 Helen was a Commissioner for the Royal Commission into Institutional Responses to Child Sexual Abuse and from 2017-2021 was a Commissioner with the National Mental Health Commission. In 2020, Helen was the joint winner of the Australian Mental Health Prize and named the WA Australian of the Year for 2021.Helen is also an artist and published author and illustrator of children's books. She has been shortlisted for several children's literature awards and received the 2021 Whitley Award for best early childhood reader for Backyard Birds.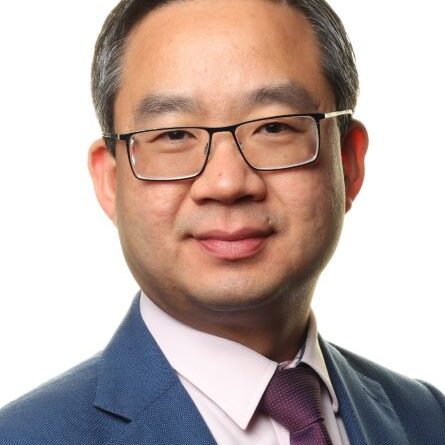 NATIONAL SPEAKER 
Dr Dennis Lau, MD
Research Fellow
Adelaide Medical School
Faculty of Health and Medical Sciences
Dr Dennis Lau's research areas include mechanisms and treatment of cardiac arrhythmias. More recently, he is also focusing on postural orthostatic tachycardia syndrome (POTS) and Long-COVID related dysautonomia research. He serves as Associate Editor for 2 journals and Editorial Board Member for 4 others. He has co-authored >260 peer-reviewed journal articles. He has been awarded >$5 mil research funding to date.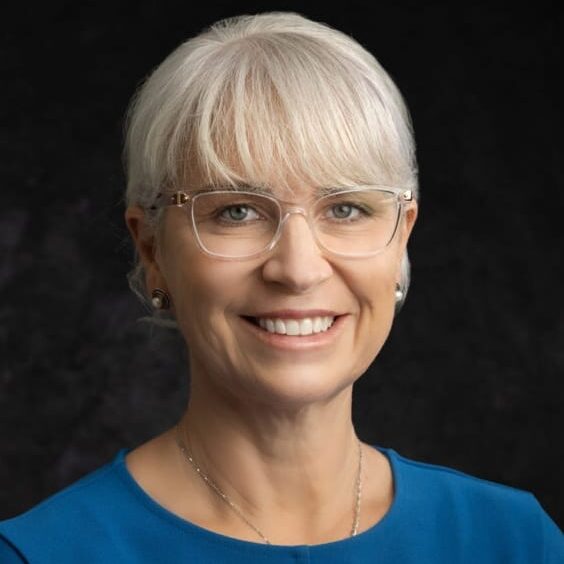 NATIONAL SPEAKER
Marie-Claire Seeley
PhD Candidate, University of Adelaide
Clinical Nurse Consultant
Marie-Claire is a PhD candidate and Clinical Nurse consultant who is investigating the association between autonomic disorders and post-acute sequalae of Covid-19 under the supervision of Professor Dennis Lau at The University of Adelaide. She has previously held several specialist clinical nurse roles including in emergency nursing, nurse education and academia at Monash Health and Monash University in Melbourne, Australia. She now helps to lead a multi-disciplinary practice specializing in the diagnosis and treatment of Postural Orthostatic Tachycardia Syndrome and Long Covid in Adelaide, SA. Marie-Claire has a keen interest in reducing time to diagnosis and in improving outcomes for those living with POTS and hypermobile Ehlers Danlos Syndrome. She has been instrumental in the formation of The Australian POTS Foundation, which is committed to improving outcomes for those with POTS by raising funds for improved research, advocacy and support for those living with POTS.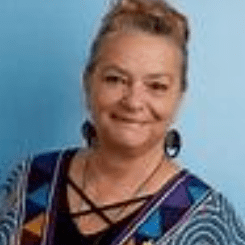 NATIONAL SPEAKER
Vicki Wade
First Nations Heart Health Lead
Heart Foundation
Vicki Wade is a senior Noongar woman with over 40 years of experience in health at state and national levels. Vicki is well known across Australia and is well respected for the work she has done in helping to close the gap. Vicki is currently the First Nations Heart Health Lead at the Heart Foundation. Prior to this role she was a Director at RHD Australia at Menzies School of Health Research. She is a recipient of multiple national awards including the 2019 AHHA Sidney Sax medal and CSANZ Indigenous Health lifetime award for her contributions to Australian health services policy, delivery and research, particularly in relation to Indigenous heart health. In 2021, she received a Heart Foundation Aboriginal and Torres Strait Islander Award for her project investigating the impacts of rheumatic heart disease in young Aboriginal and/or Torres Strait Islander Peoples.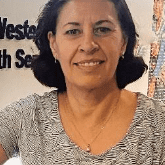 NATIONAL SPEAKER
Cheryl Liddiard
WA RHD Register Program
WA Country Health Service
Cheryl has worked within the health space for over 30 years – Nurse, Midwife, Child Health Nurse, Educator, both here in WA and overseas. Cheryl is currently completing her Graduate Diploma in Public Health whilst working with the WA RHD Register Program with WA Country Health. Cheryl is the Clinical Nurse Specialist whose role is to support health workers improve health outcomes for people living with rheumatic fever and rheumatic heart disease.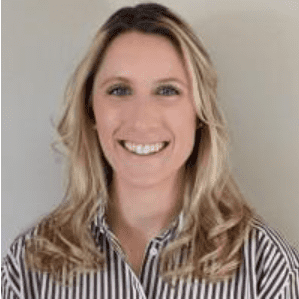 NATIONAL SPEAKER
Dr Georgia Chaseling
Research Fellow
School of Health Sciences
Faculty of Medicine and Health
Georgia Chaseling currently works at the University of Sydney supported by a 5-year NHMRC Synergy grant with SOLVE-CHD. Georgia is an emerging leader in thermal and cardiovascular physiologist with over 8 years of national and international experience conducting research investigating the impacts of environmental stressors on the human population. Her research activities primarily focus on understanding the physiological and physical factors that determine human heat strain and the associated risk of heat-related health problems for older adults with and without cardiovascular disease. Her research also focuses on developing sustainable and effective measures to mitigate the financial and health issues that are aggravated by climate change.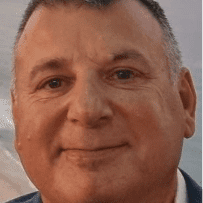 NATIONAL SPEAKER
Robert Zecchin
Cardiology nurse and Clinician researcher
Western Sydney Local Health District
Robert Zecchin is an experienced cardiology nurse of 38 years, as well as a clinician researcher at WSLHD, mostly in cardiac rehabilitation. His expertise in the field of cardiac rehabilitation is recognised in Australia by being awarded the ACRA Alan Goble Distinguished Service Award in 2021. He is currently the President of ACRA NSW/ACT. He has recently accepted the role of Liaison person between ACRA and the Cardio-Oncology Society of Australia (COSA).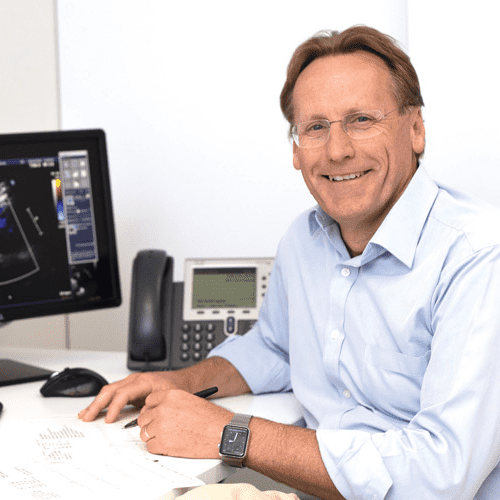 LOCAL SPEAKER
Dr Jamie Rankin
Cardiologist
Head of Cardiology at Fiona Stanley Hospital
Dr Jamie Rankin is an expert in general cardiology, echocardiography, structural heart intervention and acute coronary syndromes. His sub-specialty is interventional cardiology and his key interests include clinical epidemiology, structural heart intervention and acute coronary syndromes, with an ongoing dedication to clinical research at both a national and international level. He also has a strong interest in aboriginal health, and regularly travels to the Ngaanyatjarra Lands to provide visiting cardiology services. Jamie graduated medicine from the University of Western Australia. He trained in cardiology at Royal Perth Hospital. He then completed his Fellowship in Interventional Cardiology at Vancouver General Hospital, Canada. Dr Rankin has held the position of Head of Cardiology at Fiona Stanley Hospital since it opened in 2014, having previously held the roles of Head of Cardiology and Director of Clinical Trials in Cardiology at Royal Perth Hospital. His commitment to excellence in our health system sees him consulting on a number of government advisory groups. He currently consults from our Murdoch, Nedlands and Rockingham rooms.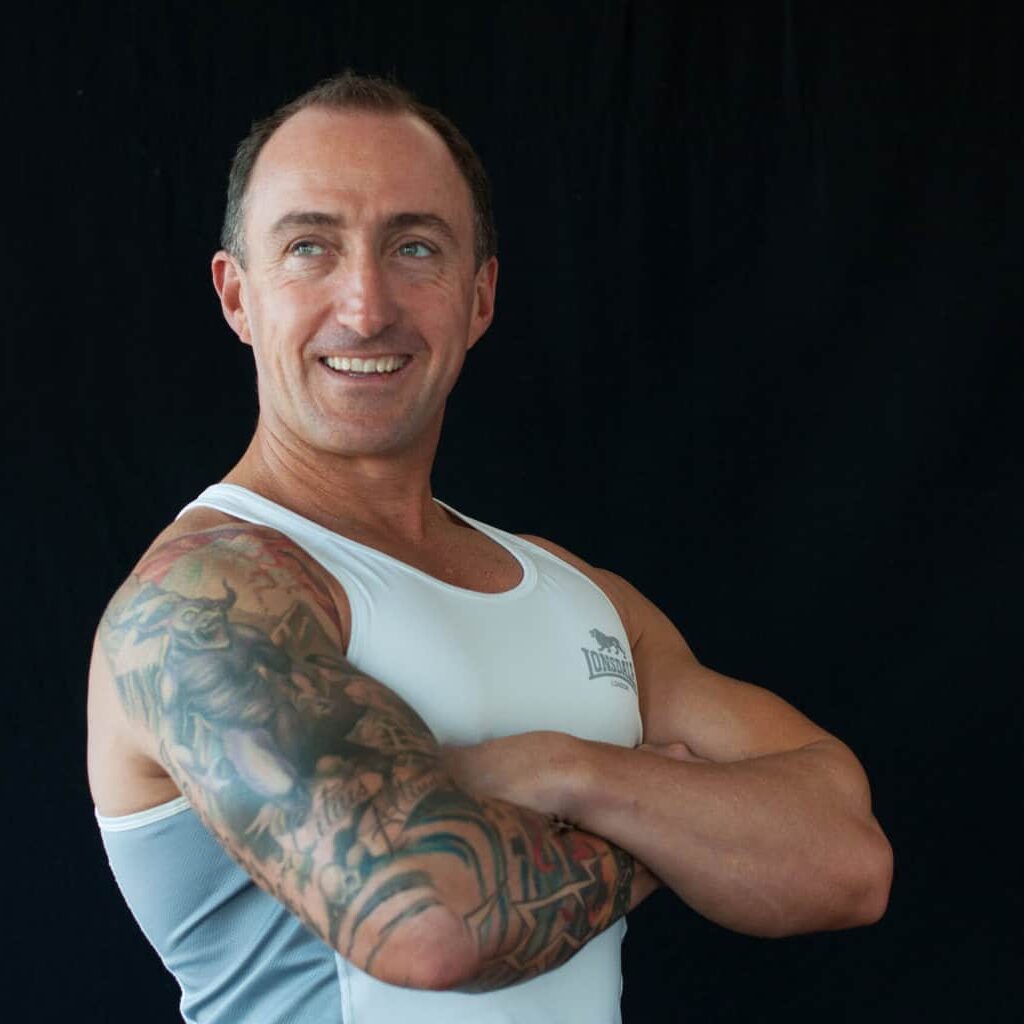 NATIONAL SPEAKER
Ray Kelly
Accredited Exercise Physiologist
Too Deadly for Diabetes lifestyle program
Ray Kelly is a proud Kamilaroi man and one of Australia's leading health professionals, with over 32 years' experience in the health and sports industries. He is an Accredited Exercise Physiologist and with a Master of Teaching (PDHPE) and a Bachelor of Research where he focused on the reversal of type 2 diabetes in the Indigenous community. Ray is currently completing his Doctor of Philosophy in Analysis of the factors contributing to successful reversal of T2DM through lifestyle change by Indigenous people in Australia at the University of Melbourne's School of Medicine. Within the fitness industry, he has had a great deal of success in the area of weight loss. He was employed as a trainer in the first 2 seasons of The Biggest Loser Australia, where he was given 1 contestant each year. He achieved a perfect record with both contestants winning the competition in consecutive years. He has also written 2 books on weight loss, titled "Winners Do What Losers Don't" (New Holland, 2008), and "Full Plate, Less Weight" (New Holland, 2014). He has also had input into many publications. Mr Kelly is award winning Exercise Physiologist, more recently winning the ESSA Exercise Physiologist of the Year (2019). He holds numerous advisory positions and teaching positions including as the Chairperson of the Indigenous Advisory Committee for the Australian Centre for Accelerating Diabetes Innovations (ACADI), the Expert Reference Group for the Australian Diabetes Educators Association, National Advisory Group for Exercise and Sports Science Australia (ESSA), NSW Indigenous Projects Officer (ESSA), and the Advisory Group for the Diabetes and Endocrine Network (Agency for Clinical Innovation). He also provides guest lectures at several universities across Australia. On October 13th, 2021 he co-hosted Australia's Health Revolution with Dr Michael Mosley, which one of the most successful shows for SBS, averaging over 500,000 viewers each episode. In the 3-part series Ray presented the research on remission of type 2 diabetes and supported 8 Australians as they turned their health around. Ray's passion is Indigenous chronic disease, and this led him to develop the Too Deadly for Diabetes lifestyle program. It is provided primarily through Aboriginal medical services in rural and remote NSW. Mr Kelly engages with the local Indigenous community and health care providers to identify obstacles and design strategies. This has proven effective with each location witnessing a major improvement in clinical outcomes. An independent study was completed on the program in Western Sydney where participants achieved an average weight loss of 7.5kg and a reduction in HbA1c of 1.7%. In his program in Coonamble, patients have lost over 2,200kg in total in the first 2 years of the program. In particular, the Too Deadly for Diabetes program is provided in many areas where the health outcomes for those with type 2 diabetes is often poor. This leads to an increasing number of patients suffering from complications with their feet, kidneys, eyes and cardiovascular system. As participants often improve their food intake, increase physical activity and reduce HbA1c, the previous issues around the co-morbidities are significantly reduced.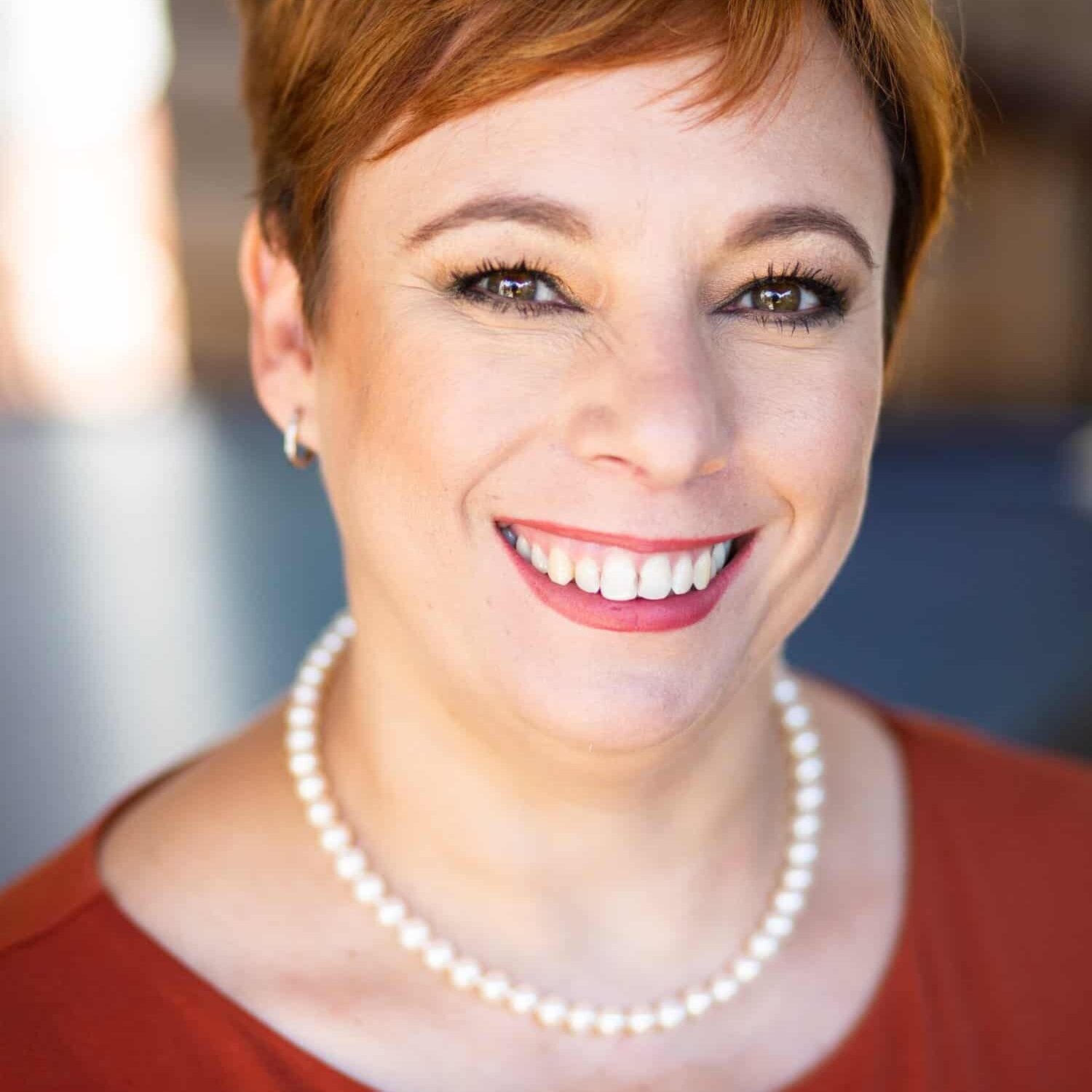 NATIONAL SPEAKER
Sunet Jordaan
Evaluation Lead
National Heart Foundation of Australia
Sunet is the Evaluation Lead at the National Heart Foundation of Australia. She has 18 years' experience in the field of evaluation of projects and programs, mainly in the health environment. She has undertaken and commissioned evaluations for physical activity interventions, services for victims of gender-based violence and education projects. She is passionate about using Theories of Change and logic models to design, implement and evaluate interventions. Sunet advised government departments and not-for-profit organisations in Australia and South Africa on designing monitoring and evaluation frameworks, strategic planning and using evidence in decision-making.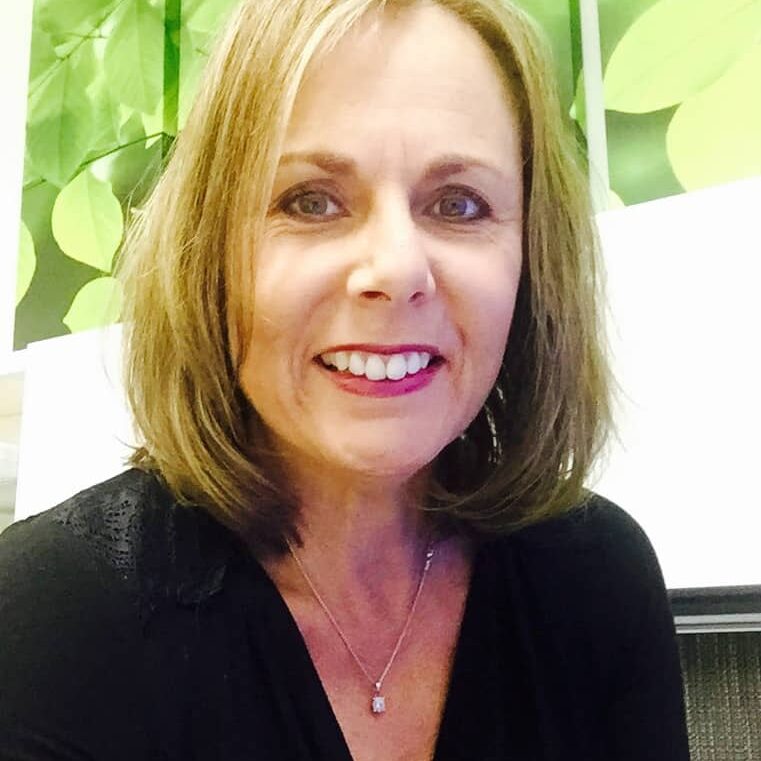 LOCAL SPEAKER
Tracy Swanson
Clinical Nurse Specialist
Hollywood Private Hospital
Tracy is the Cardiac Rehabilitation Clinical Nurse Specialist at Hollywood Private Hospital delivering cardiac rehabilitation at Ramsay Health Plus since February 2020. Previously affiliated with HealthCareWA and has 20 years' experience delivering cardiac rehabilitation in the private sector. An ACRA – WA executive committee member and Heart Foundation Ambassador with a clinical background in cardiology. Previous winner of the Acute Care registered nurse Nursing Excellence award.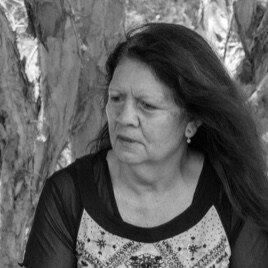 LOCAL SPEAKER
Glenys Collard
Nyungar woman
Research Fellow and Author
University of Western Australia
Glenys Collard is a Nyungar woman who has been working for and with the Nyungar people across WA for over 30 years. She has contributed extensively to understanding history, language, and culture in Nyungar country and beyond. Glenys was the first to record the Nyungar language with elders Mr Humphries and Mr Bennell and has chaired multiple state-level and national committees. Glenys is a published author and has taught workshops to thousands of teachers and university students in Western Australia. Her publications have appeared in top international outlets including Journal of Sociolinguistics and Language Variation and Change. She is currently working on several projects examining change and identity in Australian Aboriginal English.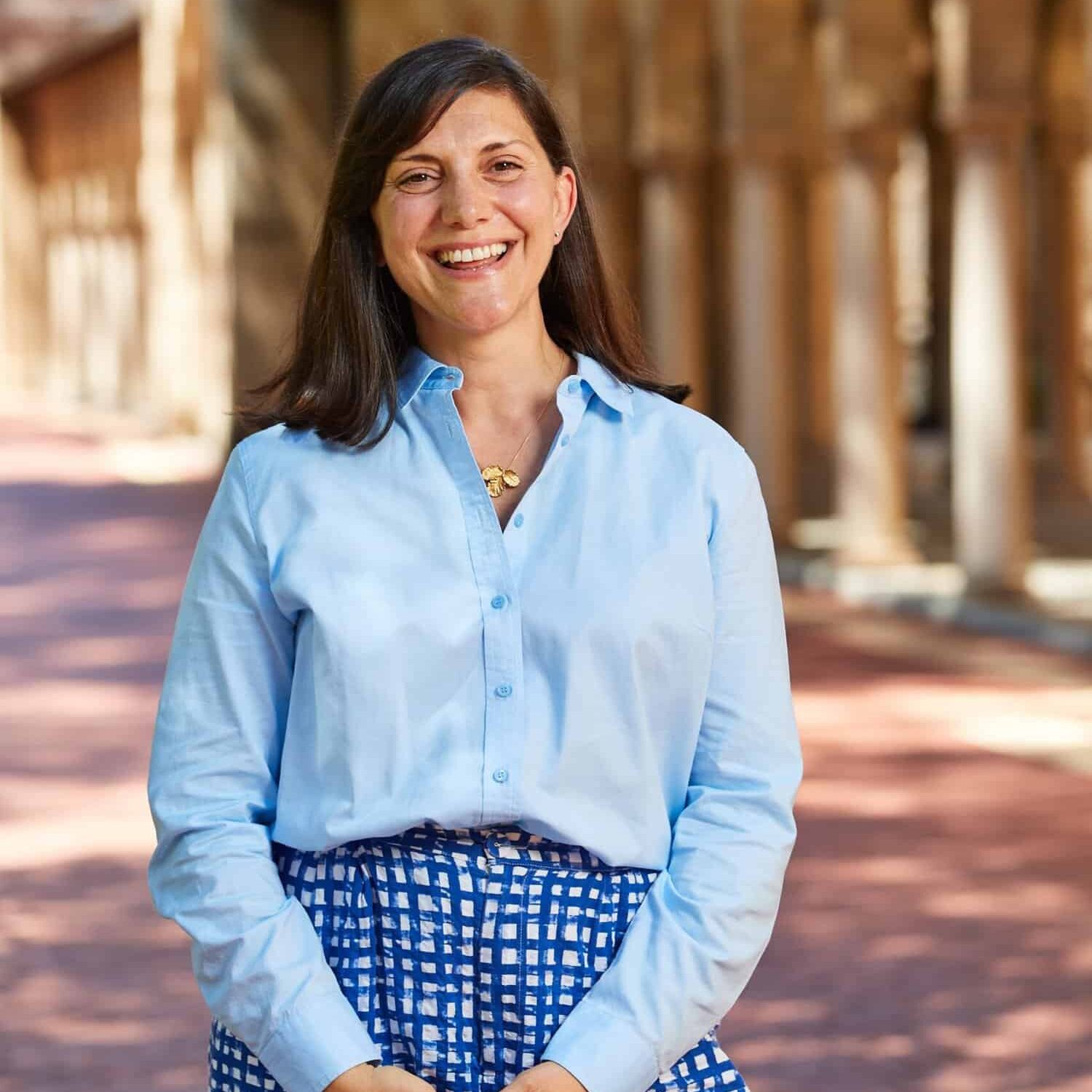 LOCAL SPEAKER
Celeste Rodríguez Louro
Chair of Linguistics Discipline
University of Western Australia
Celeste Rodríguez Louro is Chair of the Linguistics Discipline and Director of Language Lab at The University of Western Australia. Trained in Argentina, the USA, and Australia, her research tracks language change across time. Celeste is also interested in decolonisation, standardisation, multilingualism, and sustainability. Her publications have appeared in top international outlets such as Language, Journal of Sociolinguistics and Language Variation and Change. Celeste has also raised over one million dollars in funding and has taught Linguistics to more than 1,500 students – winning two Teaching Excellence Awards in the space of three years. Celeste currently presents the weekly segment Language Lab which has featured on RTR FM 92.1 radio since early 2022.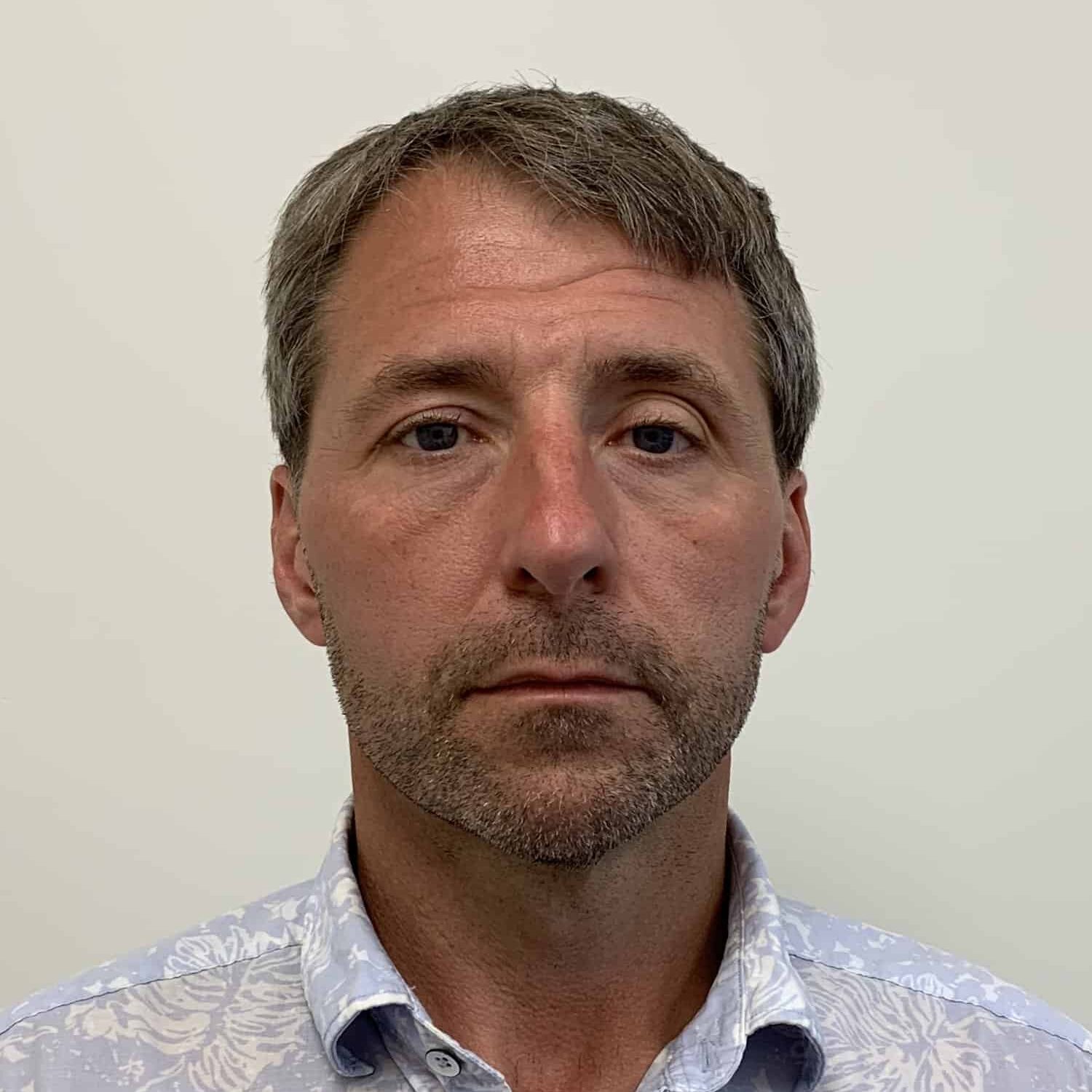 LOCAL SPEAKER
John Artrip
Cardiothoracic surgeon
Perth Children's Hospital
My cardiothoracic surgical training was completed at New York-Presbyterian Hospital of Columbia University. As part of my training, I was exposed to pediatric and congenital heart surgery and accompanied two medical missions to Guatemala with Heartcare International supervised by Dr. Aldo Castaneda. This strongly influenced my decision towards the care of children with heart disease. In 2009, I had an opportunity as consultant in paediatric and congenital heart surgery at Starship Children's Hospital in Auckland, New Zealand. The paediatric cardiac services received international notoriety as Green Lane Hospital cardiac services under Sir Brian Barratt-Boyes. This is a national service providing cardiac care for the entire country of New Zealand and the Pacific island nations of Tahiti, Fiji, Samoa and the Cook Islands. I have remained in New Zealand for an entire decade. Notable clinical contributions include working as a primary surgeon for ROMAC (Rotary Oceania Medical Aid for Children) and gaining expertise in the care of children with Rheumatic Heart disease. In August 2019, I relocated with my family back to the United States, joining the department of surgery as Associate Professor at the University of California, San Diego. With the outset of COVID-19 in 2020, my family longed for a return to Australasia. In July of 2022, we relocated to Western Australia and I started work at Perth Children's Hospital. My other service activities include manuscript reviewer for World Journal for Pediatric and Congenital Heart Surgery and Heart, Lung and Circulation. Additionally, I have performed several outside pediatric cardiac case reviews for the Queensland Audit of Surgical Mortality (QASM), which reviews surgical deaths from Queensland, Australia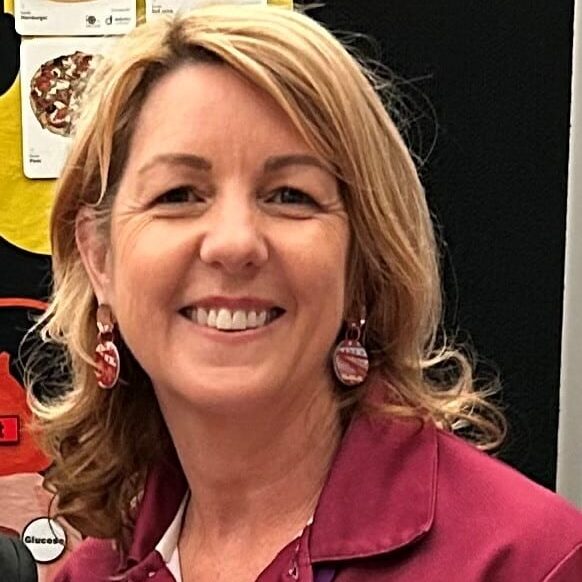 LOCAL SPEAKER
Diane Ledger
Dietitian and Diabetes Educator
Diabetes WA
Diane has over twenty-five years' experience in Public Health and health service delivery at a state and national level. Much of her work has focused on Diabetes and Aboriginal health. During her time at Diabetes WA, Diane led the Aboriginal Health team and was responsible for conducting formative research into perceptions of diabetes in the Aboriginal community to inform future projects. She has worked in partnership with Aboriginal Health Organisations, NGO's and Aboriginal communities to develop culturally appropriate diabetes awareness resources. E.g., "Live Now and Have Hope for the Future: Diabetes" booklet and DVD and partnered with Derbal Yerrigan to deliver Diabetes/Chronic disease services to local communities. Diane has recently developed and delivered training and support programs for Aboriginal Health practitioners to deliver culturally appropriate diabetes self-management education in their local areas. Diane has undertaken ongoing cultural development, the most extensive in 2003, attending a 5-day Cultural Awareness Course on community, conducted by the Department of Health WA and most recently completed an Indigenous Healthcare Workforce Development Masterclass. Diane has a Graduate Diploma in Nutrition and Dietetics, Graduate Cert in Health Science (Diabetes Education), Cert IV in Assessment and Workplace Training and Cert IV Health Promotion. She is accredited Trainer, Assessor and Educator in the Diabetes Education and Self- Management for Ongoing and Newly Diagnosed (DESMOND) course.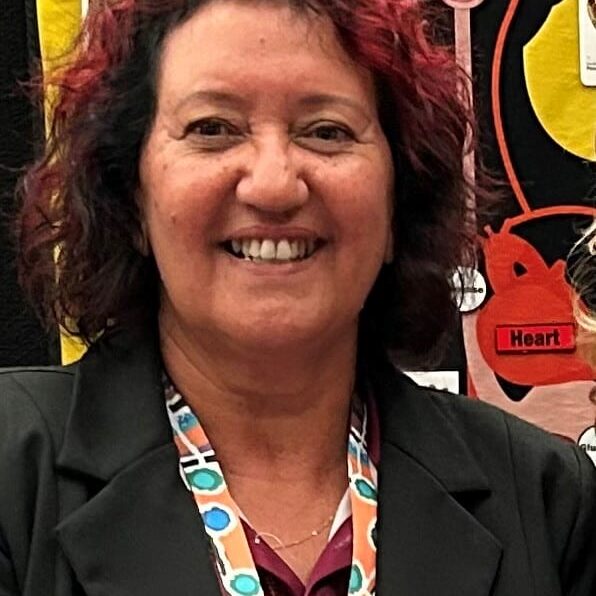 LOCAL SPEAKER
Kathryn Lemon
Aboriginal Health Practitioner and Coordinator
Diabetes WA
Kathryn Lemon is an Aboriginal Health Coordinator and Aboriginal Health Practitioner and is passionate about promoting and delivering diabetes self-management programs to community. In 2019 Kathryn completed her Certificate IV in primary health care in Broome and relocated to Derby as an Aboriginal Health Practitioner working in the clinical setting at the Aboriginal Medical Health Service. Kathryn has seen firsthand how prevalent diabetes is in the Aboriginal population in remote area settings, so she moved to Perth and gained employment with Diabetes WA in 2021 as an Aboriginal Health Coordinator. Kathryn has completed her training as a DESY (diabetes education and self-management yarning) Facilitator and mentors Aboriginal Health workers/Practitioners newly DESY trained. Kathryn liaises with Aboriginal Medical Services, community groups and health professionals from the Perth Metro area to Albany in the South, Ng Lands in the West and as far North to just below the Pilbara region to coordinate/promote program delivery. Kathryn attends Conferences such as WA Rural Health West Conference, WA Aboriginal Community Controlled Health Sector Conference promoting Diabetes WA programs, resources, and networking with other Health Professionals. Kathryn is currently undertaking studies to be a Credentialled Diabetes Educator, her studies will be completed in 2024.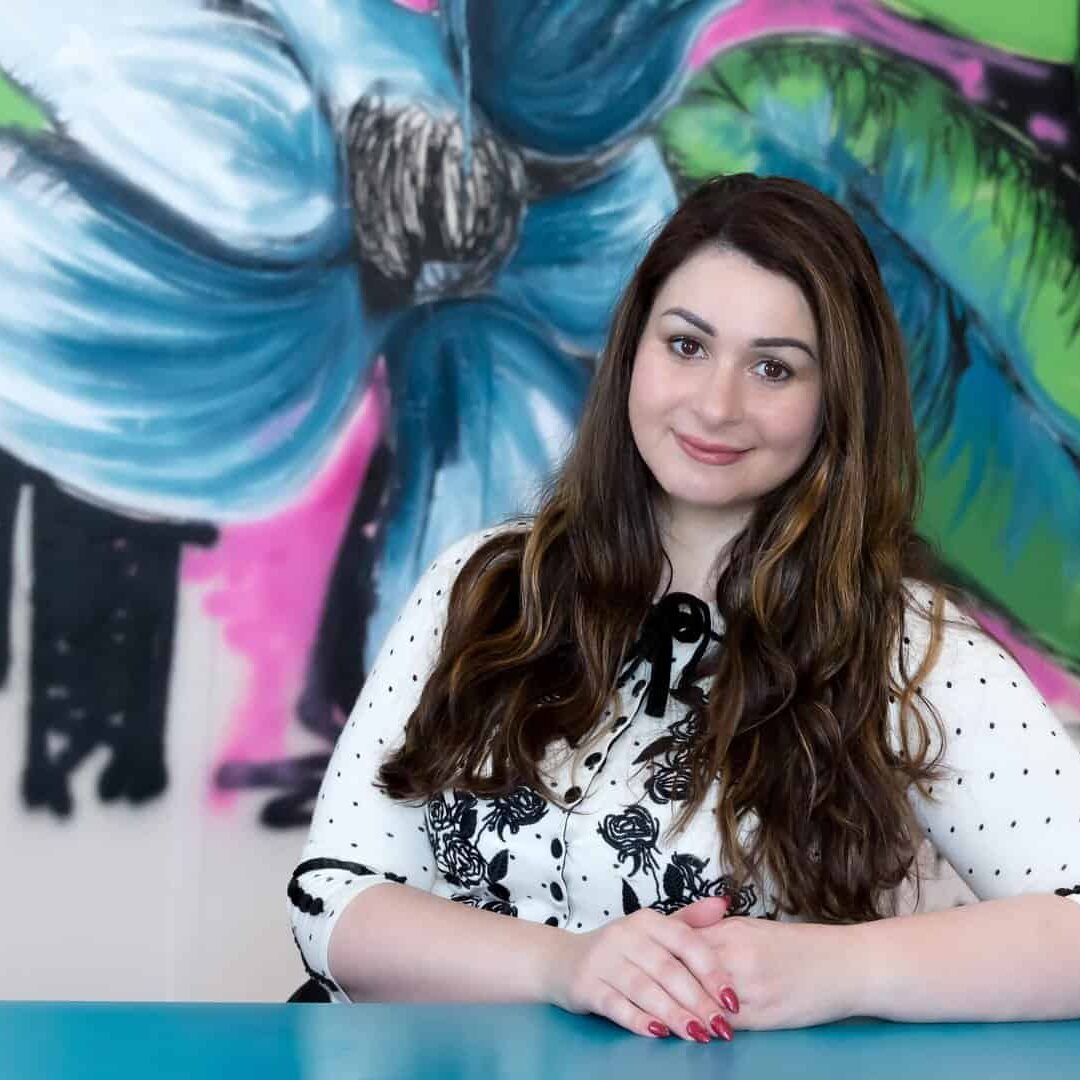 LOCAL SPEAKER
Rebecca Carbone
Inspirational speaker and life coach
Blueprint coach
Rebecca Carbone is an inspirational speaker and life coach who lives with inoperable brain tumours. In 2014 her world was shattered by a massive stroke. Rebecca spent the next five years relearning how to walk, speak, read, and write. This arduous rehabilitation process tapped into a drive and determination that has propelled Rebecca to thrive with a brilliance that greatly exceeds her initial no-hope prognosis. Presenting her expertise on the international stage, Rebecca received a standing ovation with her TEDx talk "The Battle for My Brain: A Story of Hope and Healing" and has been nominated for several prestigious awards. Her extraordinary recovery story has been shared with medical professionals across the country. Her unique blend of lived experience, ICF-accredited life coaching studies, and public speaker training have reshaped her into an avid storyteller. Rebecca relishes sharing her expertise in mastering hope and guiding others to find their purpose while building their blueprint to paradise. Rebecca can be contacted for speaking engagements, coaching sessions, and workshops on the following: Facebook: @theblueprintcoach Instagram: @the.blueprint.coach Email: rebeccajcarbone@gmail.com LinkedIn: www.linkedin.com/in/rebecca-j-carbone/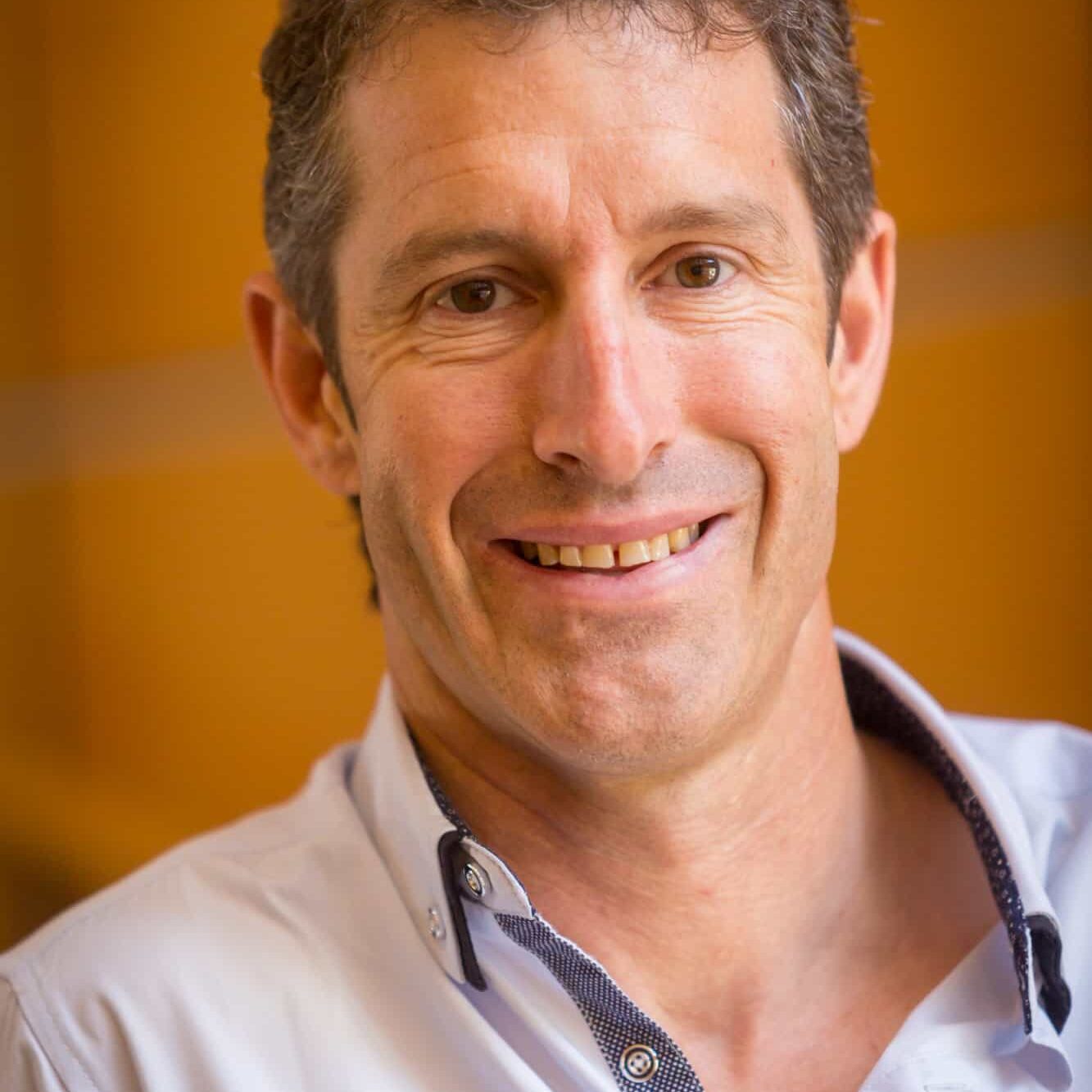 LOCAL SPEAKER
Andrew Maiorana
Exercise physiologist, research academic
Fiona Stanley Hospital, Curtin University
Professor Andrew Maiorana is the Head of Department for Exercise Physiologist at Fiona Stanley Hospital where he works clinically in the fields of cardiac rehabilitation and heart failure management. He also holds a position as a research academic with the Curtin School of Allied Health at Curtin University. Andrew's research focuses on developing new approaches to clinical practice to improve health outcomes for patients. His specific research interests include exercise testing and training in heart failure, clinical service redesign, cardiovascular health in Aboriginal Australians and digital health/AI.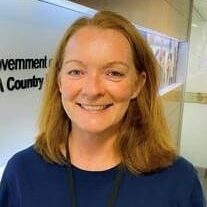 LOCAL SPEAKER
Beth Chidlow
Clinical Nurse Specialist, Acting Program Manager
WA Rheumatic Heart Disease Register and Control Program
For many years Beth Chidlow has provided care to children with acute rheumatic fever and rheumatic heart disease in Western Australia in the role of Clinical Nurse Specialist in Paediatric Cardiology. She has also worked in programs overseas caring for children with rheumatic heart disease. Currently Beth is the Acting Program Manager for the WA Rheumatic Heart Disease Register and Control Program.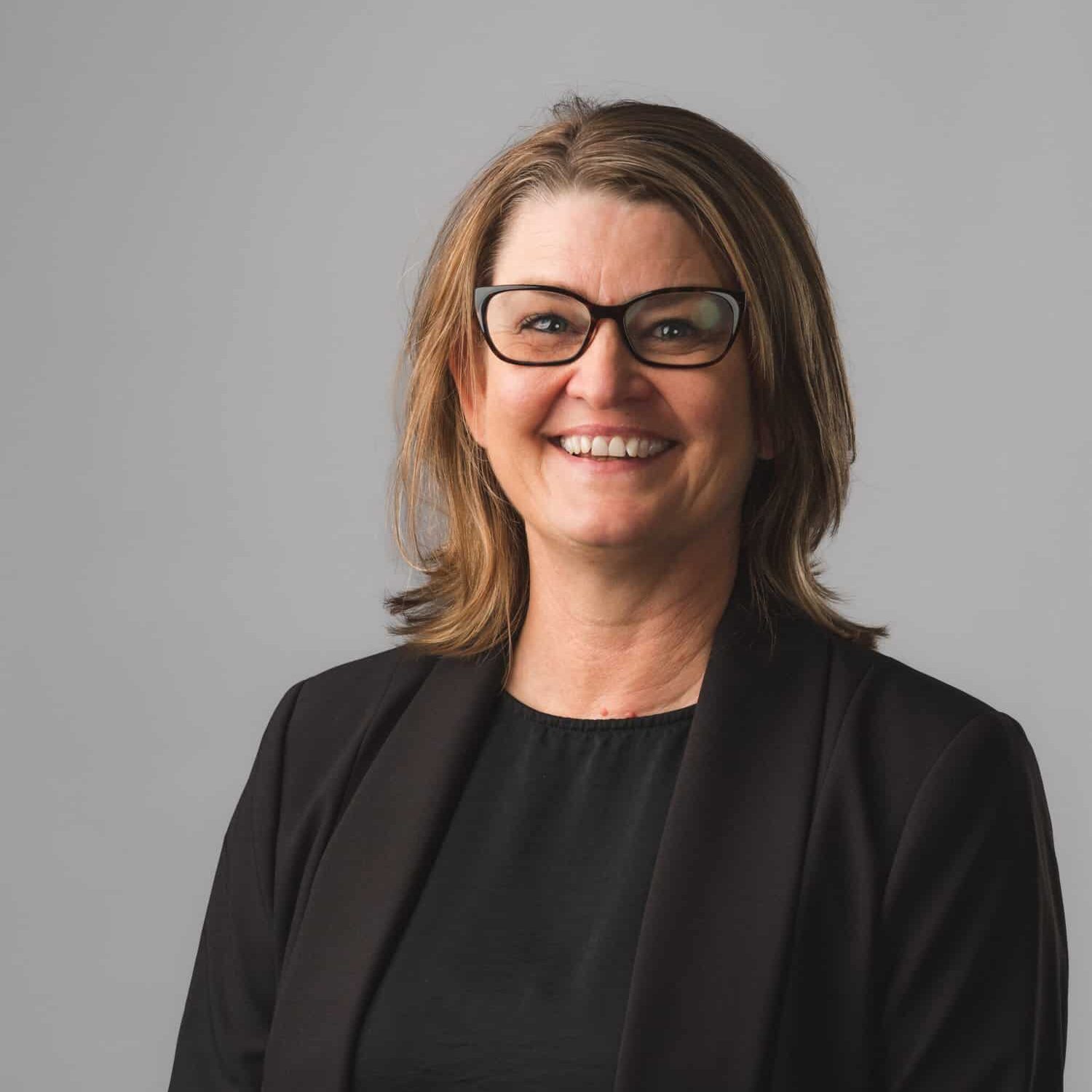 NATIONAL SPEAKER
Le Smith
National Manager Equity and General Manager Northern Territory
National Heart Foundation
Le Smith is an accomplished professional working in the health field for over 25 years with a deep commitment to addressing health disparities and promoting equitable access to quality healthcare thereby improving health outcomes for all Australians. Le currently serves as the National Manager Equity and General Manager Northern Territory at the National Heart Foundation of Australia. She has lived and worked across rural and remote Northern Territory for 17 years with a specific focus on primary health care, integrated care and health commissioning. In addition to her role at the National Heart Foundation, Le holds the position of Honorary Fellow of Menzies School of Health Research and Adjunct Senior Lecturer at Flinders University College of Medicine & Public Health. Le is a contributor to the field of health equity research by exploring innovative approaches, supporting evidence-based interventions, and advocating for policy changes that promote fairness and equal access to health. Le is also an Associate Fellow at the Australian College of Health Service Management, affirming her commitment to excellence and innovation in healthcare leadership. Through her skillset and passion for health equity, Le strives to make a meaningful impact on the health and well-being of individuals and communities across Australia. Through her various roles and affiliations, she continues to champion the cause for equitable health access and advocate for healthier communities nationwide.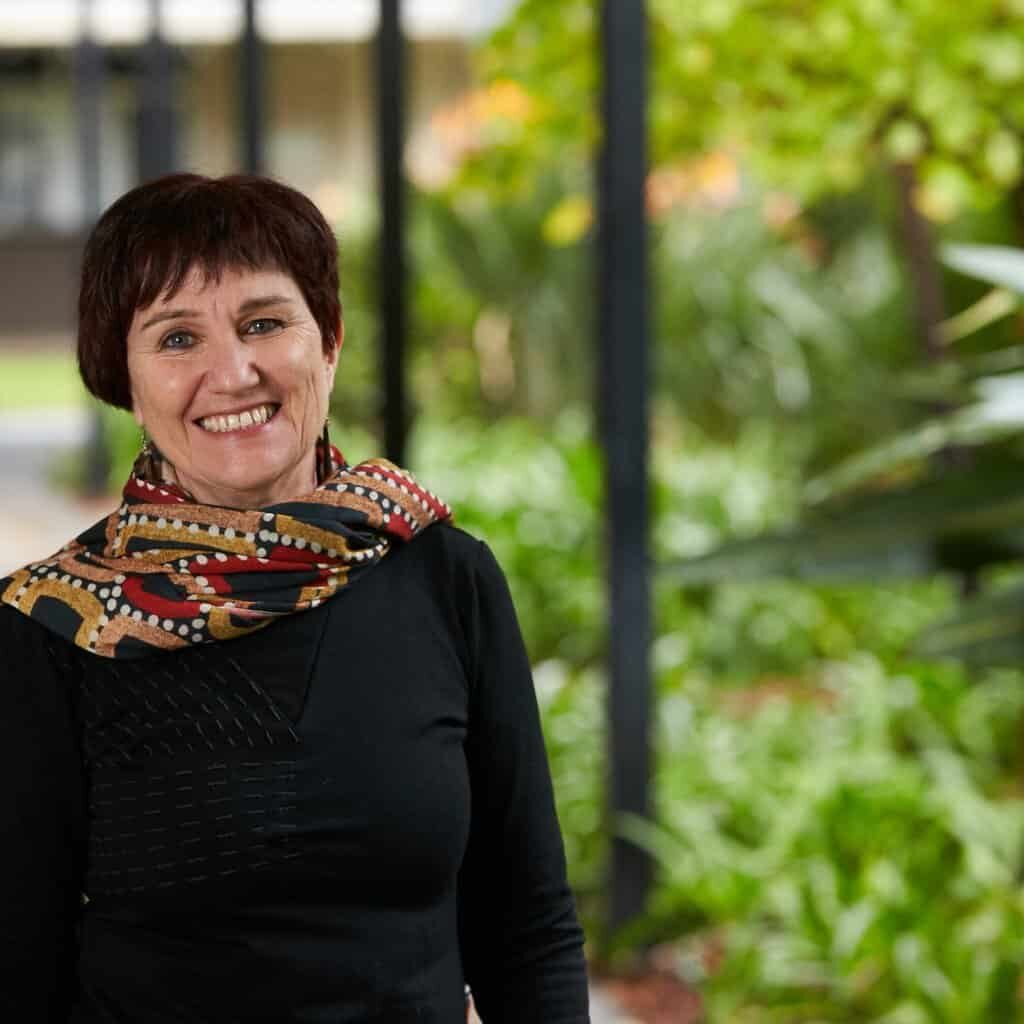 LOCAL SPEAKER
Judith Katzenellenbogen
Associate Professor and epidemiologist
University of Western Australia
Assoc/Prof Judith Katzenellenbogen is an epidemiologist working within the Cardiovascular Research Group at the School of Population and Global Health. Originally trained as an occupational therapist, her expertise in epidemiology has underpinned a public health career in South Africa, New Zealand and Australia. This has included experience working on health issues and health inequities in all three countries and from diverse perspectives, including disease-specific research and burden of disease analysis, health purchasing, needs assessment, program evaluation and strategic planning. She edited the first epidemiology textbook designed specifically for the South African context, now in its 4th edition. She supports the public health and Aboriginal teaching program at UWA as a visiting lecturer and supervises higher degree by research students. She has a strong focus on capacity building, research partnerships and research translation, with collaborations nationally and internationally.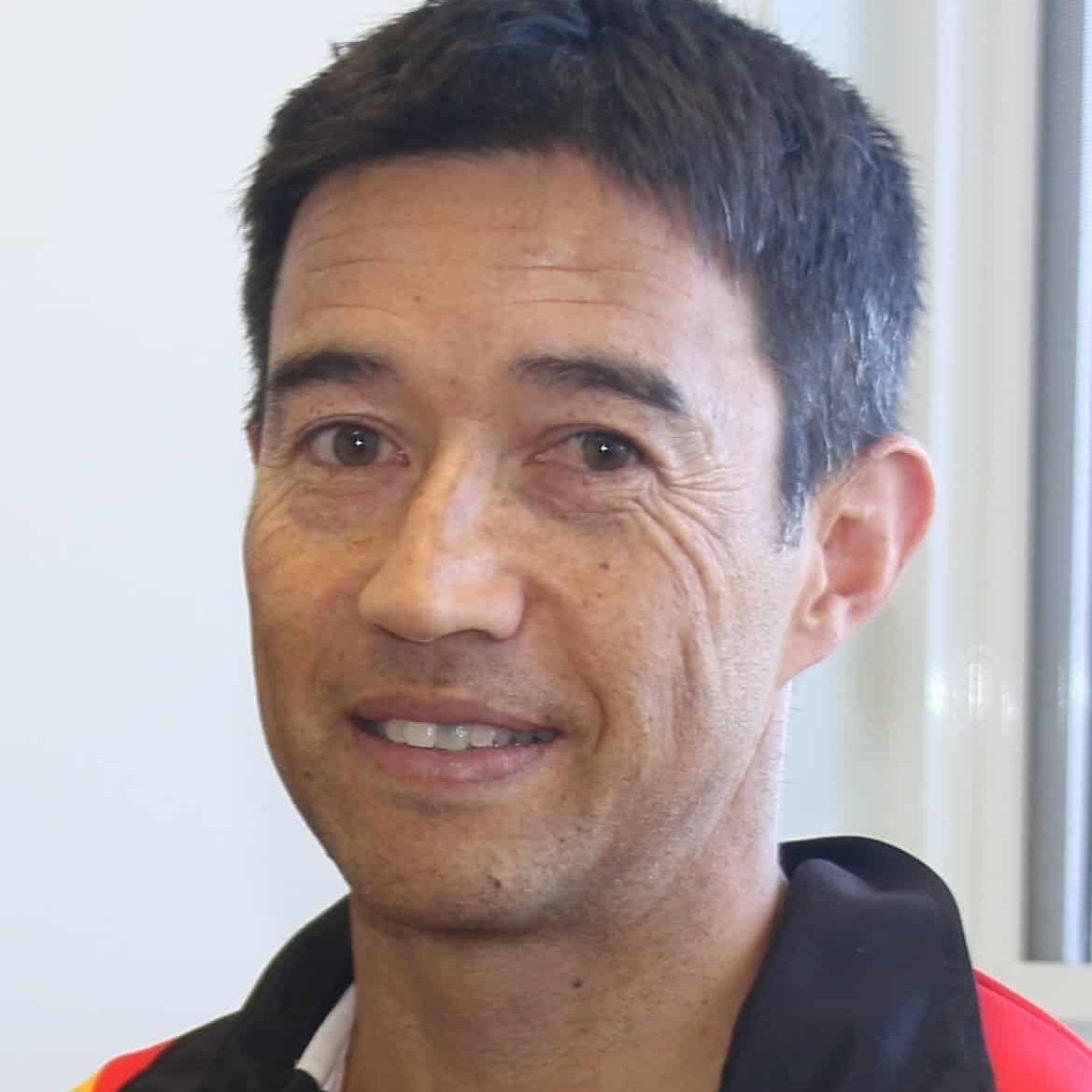 LOCAL SPEAKER
Ivan Lin
Physiotherapist, research academic
WA Centre for Rural Health, UWA
As a longstanding rural clinician and researcher, Dr Ivan Lin works towards improving the quality of health care and outcomes in diverse communities every day. Dr Lin is a senior lecturer at UWA's Western Australian Centre for Rural Health and practices as a physiotherapist with the Geraldton Regional Aboriginal Medical Service. His research is on improving the clinical effectiveness and patient experience of health care, especially Aboriginal health care. His primary areas of work are in musculoskeletal pain and clinical communication, and his work draws together collaborations between experts in Aboriginal health, musculoskeletal pain, clinical communication and research translation/quality improvement. Dr Lin has wider interests in reducing health disparities in a range of health areas in rural communities across the lifespan.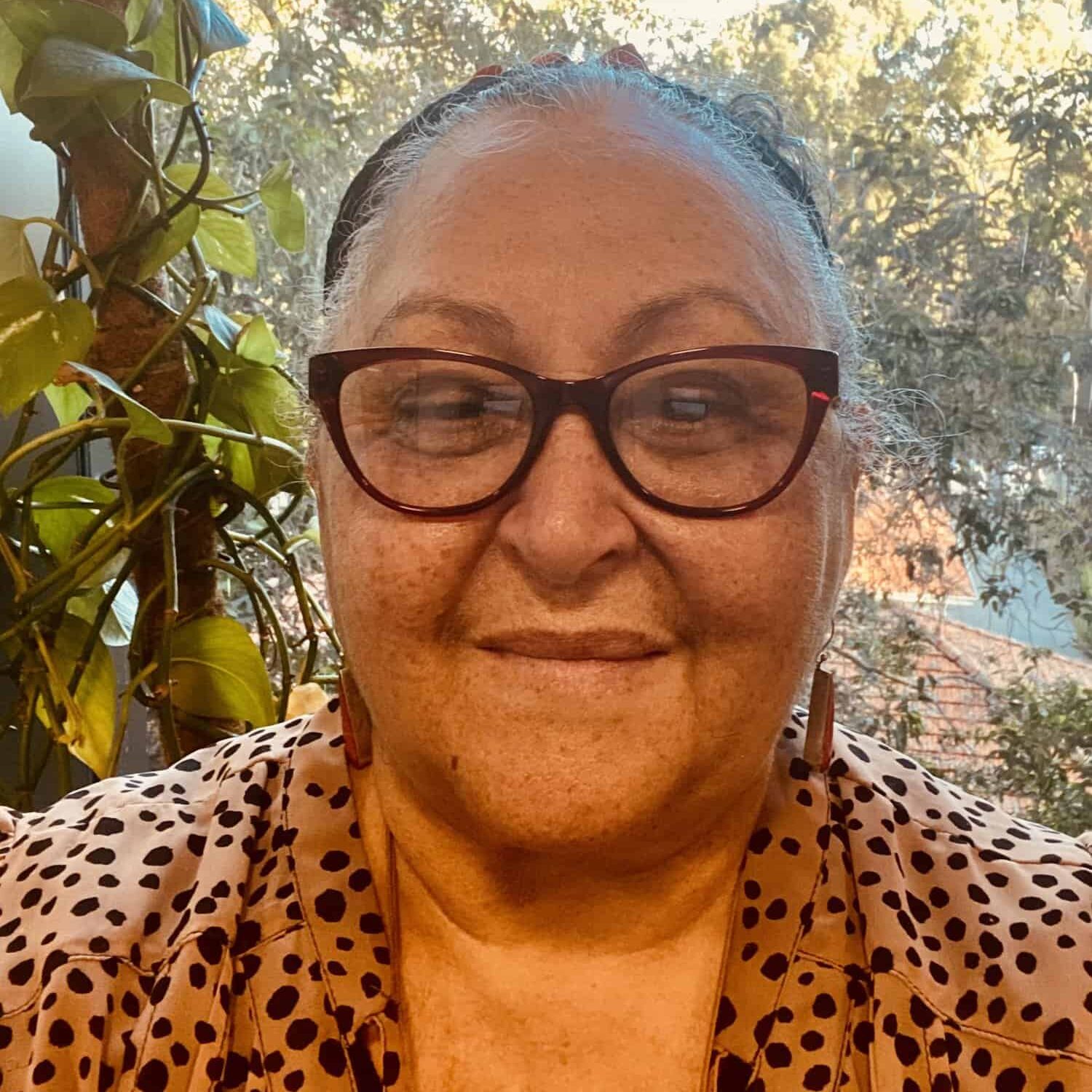 LOCAL SPEAKER
Prof Dawn Bessarab
Prof/Director Centre for Aboriginal Medical and Dental Health
Medical School, UWA
Professor Dawn Bessarab is Director of the Centre for Aboriginal Medical and Dental Health (CAMDH) in the School of Medicine at the University of Western Australia. Dawn is a Senior social worker with an extensive background in Indigenous Health Research and working with Indigenous peoples and communities across Australia. Dawn is descended from the Bard (West Kimberley) and Yindijibarndi (Pilbara) language groups. She is well known for her expertise in qualitative and Indigenous research methodologies and the development of research and clinical yarning an Indigenous form of conversation. Dawn works closely with Dr Ivan Lin in promoting the important role Clinical yarning plays in improving better access for Aboriginal people into health care. Dawn's research interests are in Indigenous health, Indigenous ageing across the life span, family and domestic violence, gender, and capacity building of Indigenous and non-Indigenous medical students and health professional in working with Indigenous patients and the community. Professor Bessarab's work is positioned and informed from within a critical and cultural framework that acknowledges the impact of colonisation on Aboriginal ways of knowing, being and doing and recognises the diversity of Aboriginal knowledge systems and world views across Australia.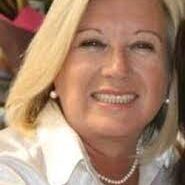 NATIONAL SPEAKER
Robyn Clark
Nurse, research academic
Flinders University
Prof Robyn Clark is a senior clinician and mid-career researcher; she holds qualifications as a Registered Nurse, Registered Midwife and Critical Care Nurse, a Master's degree in Education and a PhD. Prof Clark has been a full-time researcher for the past 10 years. Prof Clark is currently a Heart Foundation Future Leader Fellow, a Fellow of the Royal College of Nursing, Fellow of the American Heart Association and Life Member of the Australian College of Critical Care Nurses. Prof Clark was the inaugural recipient of a National Institute of Clinical Studies (NICS-NHMRC) PhD scholarship supported by the National Heart Foundation for researching telemonitored heart failure management in rural and remote Australia She completed a NHMRC Australian Training Fellowship at the Queensland University of Technology in 2013 after which she commenced her appointment at Flinders University in as Prof of Acute Care and Cardiovascular Research. Prof Clark currently holds adjunct appointments at the University of South Australia, Queensland University of Technology and the South Australian Health and Medical Research Institute (SAHMRI).