Invited Speakers
The ACRA Conference Management Committee are thrilled to welcome the following speakers to the ACRA 2018 ASM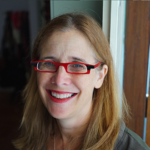 Dr Alison Mudge
Clinical Director Research and Education,
Royal Brisbane and Women's Hospital
Dr Mudge is a general physician and Clinical Director of Research and Education in the Internal Medicine and Aged Care Department, Royal Brisbane and Women's Hospital. Alison leads a multidisciplinary research group committed to improving hospital and post-hospital care for complex older patients. Research interests include geriatric syndromes, malnutrition, exercise rehabilitation, and hospital readmissions. She was CI-A on the EJECTION-HF multi-site randomised controlled trial of exercise rehabilitation in heart failure.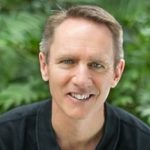 Associate Professor Chris Askew
Clinical Exercise Physiology,
University of the Sunshine Coast
Chris Askew is an Associate Professor and leader of the Vaso-Active research group at the University of the Sunshine Coast and the Sunshine Coast Hospital and Health Service.  He is an accredited exercise physiologist with a particular interest in the pathophysiology and treatment of chronic age-related cardiovascular conditions. His group has published many clinical studies investigating the effects of exercise rehabilitation and dietary interventions in patients with peripheral artery disease and abdominal aortic aneurysm, and these studies are underpinned by experimental investigations of muscle fatigue, limb blood flow, and vascular function. Chris is a past President and board member of Exercise and Sport Science Australia (ESSA), and he is a member of the "Exercise is Medicine – Australia" advisory council.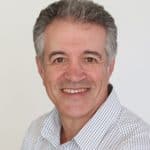 Conjoint Associate Professor Colin Mendelsohn
School of Public Health and Community Medicine
University of New South Wales
Colin is an Associate Professor in the School of Public Health and Community Medicine at the University of New South Wales. He was a Sydney GP for 27 years with a special interest in smoking cessation and now works as a Tobacco Treatment Specialist, helping smokers to quit.

Colin is a member of the committee that develops the RACGP national smoking cessation guidelines. He is actively involved in research, writing and teaching about smoking cessation and is the Chairman of the charity, Tobacco Harm Reduction Australia.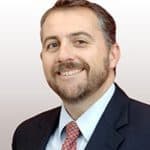 Associate Professor Gregory M Scalia
M.B.B.S. (Hons), M.Med.Sc., F.R.A.C.P., F.A.C.C., F.C.S.A.N.Z., F.A.S.E., J.P.
Cardiologist
Associate Professor of Medicine, University of Queensland.
Director of Echocardiography at The Prince Charles Hospital, Brisbane, Australia (with principle involvement in the structural heart program)
Senior consultant cardiologist at Heart Care Partners, Wesley Hospital Brisbane.
President, Structural Heart Disease Australia.
Chairman, Medical Advisory Board, The Wesley Hospital, Brisbane 2014-2017.
Principle, Echo Australia Program 2002-2018.
Editor: Journal American Society of Echocardiography CASE Journal 2016-present.
 Advanced Imaging Fellowship at The Cleveland Clinic, Ohio 1995-1996.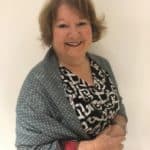 Chris Horton
Nurse Practitioner, Cardiology
West Moreton Health
Chris works as a Nurse Practitioner in Cardiology at West Moreton Health. Her focus is providing treatment and care for Heart Failure patients in a Chronic Conditions Service, managing multiple complex patients in a multidisciplinary team situation in the community. The landscape of Chris's work includes Ipswich and four rural areas providing a model of service delivery consisting of clinics, home visits, telehealth and telephone review. Chris works within the Heart Failure Service and Cardiac Rehabilitation.
Chris's academic background is a Master in Medical-Surgical nursing and a Master of Nursing Science-Nurse Practitioner. She has worked as a NP for the last 10 years and previously as NUM in Medical Nursing for 30 years.
Providing care closer to home, involving General Practitioners via case conference and preventing hospitalisations are important goals for the service and Chris has utilised telehealth for the past 18 months or so for monitoring and medication titration. Fortunately, the service also has the connection with home monitoring via Bluetooth which is provided by the MeCARE team that allows case review via Ipad with the patient in their own home.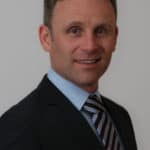 Dr Jeroen Hendricks
Centre for Heart Rhythm Disorders
University of Adelaide
Dr Jeroen Hendriks is an Academic Nurse and Health Scientist who received his PhD in 2013 at Maastricht University Medical Centre, Maastricht, the Netherlands. His doctoral studies focused on developing Integrated Care in terms of specialised Arial Fibrillation clinics and proving the role of specialised nurses to manage these clinics.
In 2015 he took up the Derek Frewin Lectureship at the Centre for Heart Rhythm Disorders, University of Adelaide and Royal Adelaide Hospital. His program of research focusses on integrated care management in atrial fibrillation and related cardiovascular disease, as well as preparing and redesigning practices for such an approach. He holds an Early Career Fellowship from the Australian Heart Foundation.
Dr Hendriks is the Vice-President of the Australian Cardiovascular Health and Rehabilitation Association (ACRA) South Australia and Northern Territory, and is Board Director of the Australasian Cardiovascular Nursing College (ACNC). He is the Past-President of the Dutch Society for Cardiovascular Nurses and the Past Communication Officer and board member of the Council for Cardiovascular Nursing and Allied Professions (CCNAP) within the European Society of Cardiology.
He served on the Task Force Writing Committee to develop the 2016 European Society of Cardiology Guidelines for the management of Atrial Fibrillation, and currently is a member of the Australian Heart Foundation Writing Committee to develop the Australian Guidelines for the Management of Atrial Fibrillation.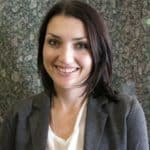 Dr Jodie Ingles
Cardiac Genetic Counsellor
Cardiology Department, Royal Prince Alfred Hospital
Dr Jodie Ingles leads the Clinical Cardiac Genetic Group, Molecular Cardiology Program, Centenary Institute, Sydney Australia. She is a cardiac genetic counsellor, Cardiology Department Royal Prince Alfred Hospital Sydney, Senior Lecturer in the Sydney Medical School, University of Sydney and National Heart Foundation of Australia Future Leader Fellow. Dr Ingles has more than 14 years experience working with patients and families with a variety of genetic heart diseases. Her research focuses on the clinical, genetic and psychosocial aspects of care of these families, and she has more than 80 publications in these areas. She co-leads two important national initiatives, the Australian Genetic Heart Disease Registry and the Australian Cardiac Genetic Testing Network.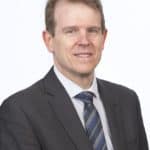 Dr John Atherton
Director of Cardiology
Royal Brisbane and Women's Hospital
John Atherton is Director of Cardiology at Royal Brisbane and Women's Hospital, Associate Professor at University of Queensland; Professor at University of Sunshine Coast, Adjunct Professor at Queensland University of Technology, Honorary Fellow at University of Melbourne and Pre-eminent Staff Specialist Queensland Health. He previously chaired the Cardiac Society of Australia and New Zealand (CSANZ) Heart Failure Council and the Asia-Pacific Acute Decompensated Heart Failure Registry Scientific Advisory Committee. He was one of three non-European official content reviewers for the 2016 European Society of Cardiology Heart Failure Guidelines.  He currently chairs the Working Group for the National Heart Foundation of Australia and CSANZ Heart Failure Guidelines.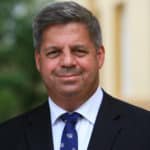 Professor Keshwal Baboolal
Consultant Specialist, Nephrology and General Medicine
Royal Brisbane and Women's Hospital
Professor Kesh Baboolal is a Consultant Specialist in Nephrology and General Medicine at the Royal Brisbane and Women's Hospital.  He has been awarded FRCP and FRACP from the Royal Colleges of Physicians in both the UK and Australia.
He was appointed as a consultant in nephrology, renal transplantation and general medicine in 1997 at the University Hospital of Wales UK.  He moved to Australia in 2012. In 2012 Professor Baboolal was awarded an Academic Title of Professor of Medicine from the University of Queensland.
He has an active research program in areas related to nephrology, transplantation and health economics.
In 2003, Professor Baboolal successfully completed an LLM in Legal Aspects of Medical Practice from Cardiff University Law School. His dissertation explored whether property rights exist in the body. Professor Baboolal has been involved in developing clinical, ethical and regulatory guidelines for many aspects of transplantation in the UK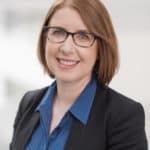 Professor Lis Neubeck
Head of Cardiovascular Health
Edinburgh Napier University
Professor Lis Neubeck is a cardiac nurse with over 20 years of experience. She is currently Head of Cardiovascular Health at Edinburgh Napier University. Her research focuses on innovative solutions to secondary prevention of cardiovascular disease, identification and management of atrial fibrillation, and use of new technologies to improve access to health care. She is the elected Treasurer of the Cardiovascular Council of Nurses and Allied Professionals of the European Society of Cardiology, and is a Fellow of the European Society of Cardiology. Lis is also the Consultant Editor of the British Journal of Cardiac Nursing.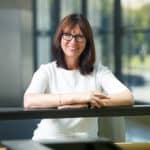 Professor Alison Venn
Director
Menzies Institute for Medical Research
Professor Alison Venn has been the Director of Menzies since January 2016 and prior to that was the Institute's Deputy Director, Associate Director (Research) and leader of the Public Health and Primary Care research theme. She began her career as a biomedical scientist specialising in immunology and biochemistry,   but an interest in public health and the social factors affecting health drew her into epidemiology, where she has focused on cardiovascular disease through the life course and cancer. She has more than 200 peer-reviewed journal articles published, including in The Lancet, New England Journal of Medicine, British Medical Journal and the Journal of the American College of Cardiology.  She has been awarded more than $35 million in research funding over her career. Professor Venn leads the NHMRC-funded Childhood Determinants of Adult Health Study, is the Director of the Tasmanian Cancer Registry and the Tasmanian Data Linkage Unit and contributes to numerous partnerships with the Tasmanian Government. As Director of Menzies Professor Venn is a member of the University's College of Health and Medicine Management Team.
Professor James F. Sallis
Professor Emeritus of Family Medicine and Public Health
University of California
James F. Sallis, Ph.D is Distinguished Professor Emeritus in the Department of Family Medicine and Public Health at University of California, San Diego and Professorial Fellow at Australian Catholic University in Melbourne. His doctorate in clinical psychology is from Memphis State University (now University of Memphis). His primary research interests are promoting physical activity and providing evidence to guide policy and environmental strategies to improve physical activity, sedentary behavior, nutrition, and obesity.  His health improvement programs have been studied and used in health care settings, schools, universities, and companies. From 2001-2016 he was director of Active Living Research that managed a $27M research budget that supported 250 projects. He co-leads the International Physical Activity and Environment Network that is coordinating studies across 20 countries. He is an author of over 700 scientific publications and is one of the world's most cited authors in the social sciences.  Thomson-Reuters/Clarivate Analytics identified him as one of the world's most creative scientific minds 2014-2016. He is a member of the US National Academy of Medicine and received a Lifetime Achievement Award from the President's  Council on Fitness, Sports, and Nutrition. He is Past-President of the Society of Behavioral Medicine.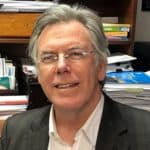 Associate Professor David Colquhoun
Cardiologist
Wesley Medical Centre
Associate Professor David Colquhoun is a cardiologist in private practice and is actively involved in research and preventative cardiology.
He is a Board Member of the National Heart Foundation of Australia (NHFA); a member of the Scientific Committee of the National Institute of Complementary Medicine (NICM); a member of the Scientific Committee of the Gallipoli Medical Research Foundation; and Co-President of the Clinical and Preventive Cardiology Council of the Cardiac Society of Australian and New Zealand (CSANZ).
He was chief author of the 2008 NHFA Statement on omega-3 fatty acids and heart disease (updated in 2015) and the National Heart Foundation of Australia Statement of Screening and Treatment of Depression 2013.
Adjunct Associate Professor Renee Bittoun
Faculty of Medicine
University of Notre Dame
Renee has worked in Smoking Cessation for more than 30 years and is an inaugural member of the international SRNT (international Society for Research in Nicotine and Tobacco). She started one of the world's first Smokers' Clinics in Sydney, Australia in 1979 at St. Vincent's Hospital, Sydney. Currently she is Director of the Smokers' Clinics of the Sydney Local Health District and Adjunct Associate Professor, in the Faculty of Medicine, at the University of Notre Dame Australia. She is the author of several books on smoking and quitting both for the public and as text books for practitioners. She has published many research articles on smoking and cessation. She has conducted clinical trials of many treatments for smoking cessation, both pharmacotherapies and behavioural interventions. She established and continues to teach the first University course on Nicotine Addiction and Smoking Cessation in any Australian University at University of Sydney, and is President of AASCP, The Australian Association of Smoking Cessation Professionals. She is the founder and Editor-in-Chief of a new international peer-reviewed Journal of Smoking Cessation.
She is currently a Visiting Professor at the Sorbonne University, Salpetriere Hospital, Paris, France.