Cardiologist's Advocacy Statement in Support of Cardiac Rehabilitation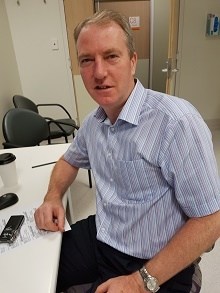 Dr Paul MacIntyre, Director of Cardiology, Royal Hobart Hospital
Cardiac rehabilitation is a recognised model of care that delivers a series of evidence based interventions designed to modify risk factors for cardiovascular disease through health behaviour change and secondary prevention. All patients with a step change in their cardiac status should be offered menu based cardiac rehabilitation tailored to individual need. Patients with chronic stable disease should be sign posted to community based opportunities that support health behaviour change.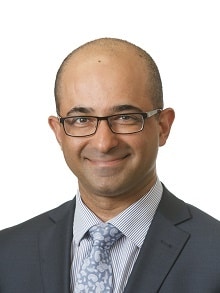 Dr Bruce Shirazi, Rehabilitation Specialist, Frankston and Parkdale Victoria
Cardiac rehabilitation gets you better, faster and to a higher level than being left to manage on your own.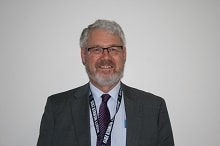 Dr Geoff Abbott, Rehabilitation Consultant, St John of God Frankston Rehabilitation Hospital
Cardiac Rehabilitation has grown greatly in the last three decades from my first contact with the discipline, from being a therapy given to a few selected patients after cardiac surgery or infarction, to something that has wide ramifications in the modern treatment of patients after varying cardiac aetiologies. It has been shown to be cost-effective, saves lives and adds confidence to patients returning home after cardiac events.
The group setting is perfect for instilling confidence, conveying cardiac education and long term secondary risk factor modification, to patients and their families, and is the best way to encourage lifelong exercise, weight reduction and dietary modifications. Each patient however follows an individualised treatment plan relevant to their needs and wishes. It allows patients and their families to discuss fears of return to normal activities with others who have been in similar circumstances and triumphed, in a safe and supportive environment.
Depression following a cardiac event, has been shown to be quite common and cardiac rehabilitation can be effective in reducing symptoms and instilling hope for the future.
An early referral enables patients to gain confidence in the transition between the Cardiac ward and the return to normal everyday existence and reduces the tendency of some to adopt the disabled role due to insecurity as exercise and activities are carefully monitored by experienced carers.
I feel that Cardiac Rehabilitation should be offered to a large proportion of patients following cardiac events such as surgery, infarction and heart failure as it complements the medical and nursing treatment standards.
Dr Jennifer Yu, Staff Specialist Cardiologist, Prince of Wales Hospital, Randwick NSW
The benefits of cardiac rehabilitation among patients with heart disease are well established and include improvements in longevity, quality of life and exercise capacity, as well as reduction of symptoms and cardiovascular risk factors. Unfortunately, cardiac rehabilitation remains underused, oftentimes because patients are not referred or because there are barriers to patients accessing the programme. I would advocate system changes and further research to help increase patient participation in this important, efficacious and cost-effective intervention.