Invited Speakers
The ACRA Conference Management Committee are thrilled to welcome the following speakers to the ACRA 2018 ASM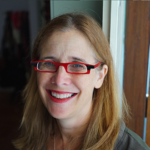 Alison Mudge
Clinical Director Research and Education,
Royal Brisbane and Women's Hospital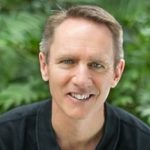 Associate Professor Chris Askew
Clinical Exercise Physiology,
University of the Sunshine Coast
Chris Askew is an Associate Professor and leader of the Vaso-Active research group at the University of the Sunshine Coast and the Sunshine Coast Hospital and Health Service.  He is an accredited exercise physiologist with a particular interest in the pathophysiology and treatment of chronic age-related cardiovascular conditions. His group has published many clinical studies investigating the effects of exercise rehabilitation and dietary interventions in patients with peripheral artery disease and abdominal aortic aneurysm, and these studies are underpinned by experimental investigations of muscle fatigue, limb blood flow, and vascular function. Chris is a past President and board member of Exercise and Sport Science Australia (ESSA), and he is a member of the "Exercise is Medicine – Australia" advisory council.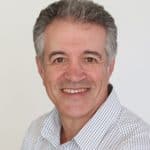 Conjoint Associate Professor Colin Mendelsohn
School of Public Health and Community Medicine
University of New South Wales
Colin is an Associate Professor in the School of Public Health and Community Medicine at the University of New South Wales. He was a Sydney GP for 27 years with a special interest in smoking cessation and now works as a Tobacco Treatment Specialist, helping smokers to quit.

Colin is a member of the committee that develops the RACGP national smoking cessation guidelines. He is actively involved in research, writing and teaching about smoking cessation and is the Chairman of the charity, Tobacco Harm Reduction Australia.